During Blackberry World 2011, RIM not only officially released the brand-new Blackberry 7 OS but also made a public announcement of two new phones—Blackberry Bold 9900 and Blackberry Bold 9300, both of which are running on Blackberry 7 operating system. Blackberry Bold 9900 also adopts the traditional candy bar full keyboard design, 10.5mm thick and with 130g weight. It is the first time for it to employ silver mental drawbench design which makes this business phone mixing with fashionable and youthful elements. Besides, it employs 2.8-inch screen and 640×480 resolution so that you can convert video to Blackberry Bold 9900 for visual and audio enjoyment. What should be mentioned it that although it is with full keyboard, it is also a touch screen.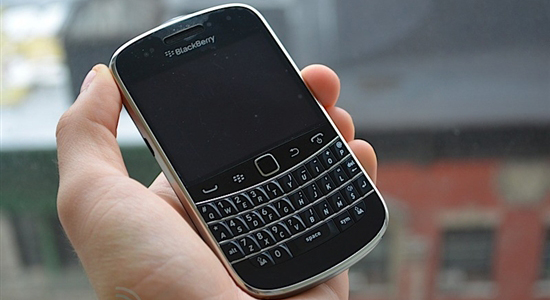 This new Business flagship phone 9900 runs on Blackberry 7 OS, equipped with 1.2GHz Qualcomm MSM8655 processor, 768MB RAM and 8GB ROM, 5-million-pixel camera that supports 720p HD video recording. In addition, Blackberry Bold 9900 is also with 1230mAh battery and functions such as WiFi, Bluetooth, NFC and GPS.
Blackberry 7 OS has redesigned the icons inside. It most adopts tangible icons, and takes Liquid Graphics touch screen technology and brand-new voice search. Besides, Blackberry Balance function has been added to the OS so that users can part private information and work information.
Based on the rumors, Blackberry Bold 9900 will be officially release in September.