The latest version of Office is more tablet-friendly and is optimized for Windows 8.
Microsoft emphasized the ability to integrate with Windows 8 using taps and other touch-based gestures. A demo of PowerPoint by Kirk Koenigsbauer, a corporate vice president for Microsoft Office, showed how Windows 8 tablet users can employ taps, swipes, and other gestures to create presentations. Users can also draw on their presentations via a stylus.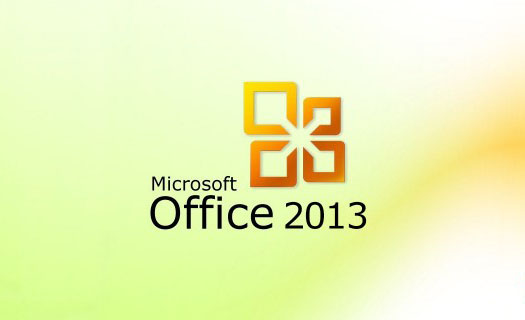 In the following, there will be everything you need to know about Microsoft Office 2013.
What's the name of the new version?
The informal name is the new Microsoft Office (similar to the new iPad). To make is concise it is still called Office 2013. Besides, there is Office 365 which is a subscription service providing the latest Microsoft Office software.
How many different versions are there currently?
Office 2013 will come in a variety of versions for home and business users, but the full set of prices and packages hasn't been unveiled yet. Meanwhile, Office 365's subscription-based cloud service comes in tiers: Home Premium (20GB of SkyDrive storage and 60 minutes of Skype world minutes a month included), Small Business Premium (shared calendars, business-class mail, HD conferencing), and ProPlus (enterprise). Buying Office 2013 will get you maintenance updates only, but staying subscribed to Office 365 will give you big updates down the pike as well.
How many devices will it support?
You can install the purchased Office 2013 on up to five computers. You can deactivate versions to install on other devices after that. You need a free Windows Live Microsoft account to make use of cloud-based document sharing via SkyDrive.
What changes are there in Office 2013?
The streamlined visual style is in accord with Windows 8 tablet computer touch technology. The updated social element and Skype integrates into the appearance, OneNote and Lync offer connected note-taking and video-connected communications to the Office suite.
Is there any free online part like Google Docs?
No, nothing that's flat-out free, but cloud connectivity is offered free with software purchase, with no monthly fees. In its current form, Microsoft Office already has a large online cloud-based component called Office 365. The new version Office2013 will allow online and cloud-based use, without additional subscriptions.
Is it compatible with iOS?
Office supports certain web browsers which can be used on iPad or iPhone. There is no other Office version that is compatible with iOS besides this.
Is there a Mac version new Office?
No Mac version has been released until now, but Office 365 is compatible with Office for Mac.
What are the system requirements?
Windows 7, Windows 8 or Windows RT tablet are required.
Is it workable on tablet PC?
The new version of Office is specifically optimized for tablet use, and even smartphone use. The layout has been simplified and more touch-friendly button-icons added.
Is it workable on phones?
Of course it can. Windows Phone will support Office via SkyDrive, seamlessly updating saved changes.
How does it compatible with Skype?
Skype is supported in Microsoft Lync for multiparty video chat. The biggest impact could be in-office meetings: a demonstration on an 80-inch Perceptive Pixel screen created a giant interactive white board and collaborative meetup.
When will it be available?
It has not been confirmed, but it would make sense to launch the new version of Office in time for the launch of Windows 8.
How much does it cost?
The price of it remains unknown.
Related posts you might like:
Win8 Surface Tablet Released by Microsoft Today: with Expectation to Win a Share of Profits from Tablet Market
Firsthand News: Windows Phone 8 Screenshots Leak with Skype Integration and More
Windows Phone 8 VS iOS 6 VS Android 4.1