Last updated on 2012-08-03, by video
iPhone 5 Official Release Date: Most Likely on September 12
Previously, report said that iPhone 5 might launch on September 21, 2012. Currently, additional details have surfaced that make it appear likely that Apple's next-generation iPhone 5 will be revealed as early as September 12 and then later released on Sept.21.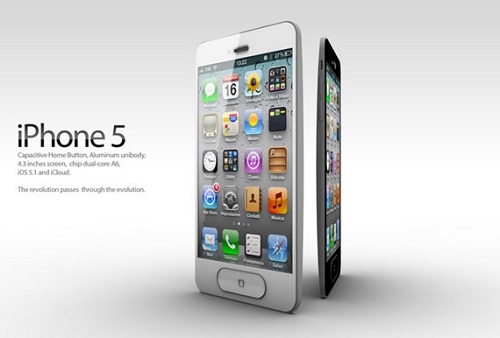 Actually, it is said that September is the optimum time to release iPhone 5.
1. Back-to-school Shopping
Many iPhone users are young people including students. In September, many parents are ready and willing to spend money for their children. To launch iPhone 5 in September, Apple can seize the shopping heat so this may be a good opportunity to improve sales.
2. Take Advantage of Shopping Season
If releasing the new product in Summer, there is no chance for Apple to make good use of the Holiday shopping season. But when launching the iPhone 5 in September, Apple can also take advantage of the Holiday shopping season starting in November.
3. Avoid Samsung Galaxy S III
Samsung Galaxy S III is the most competitive rival met by Apple. It is larger than iPhone 4S in size. And the excellent design makes it quite popular among users. To stagger the sales period, it will be good to Apple.
Convert DVD to Samsung Galaxy S III
Download YouTube to Samsung Galaxy S III
4. Too Late in October
As to the fierce competition in mobile field, it is too late to reveal Apple iPhone 5 in October. Although users are inclined to purchase Apple product, long-term waiting will reduce the consuming desire. Especially when Samsung Galaxy S III is on sale, they might switch to it.
5. Summer Suitable Time Gone
Except for July, it is not suitable for Apple to debut in summer. Apple has observed that it is quite difficult to achieve promising sales in August. So September should be better.
6. Encourage rumor
Rumor has always been Apple's most reliable ally. The longer the rumor last, the more iPhone 5 promotions will be.
7. Less Competitions
Apple finds that in September the market competition will be less. Except for Samsung Galaxy S III, lots of manufacturers pour new products to the store shelves in this summer.
8. Keep Away from Windows 8
Windows 8 is out this summer, Apple releases new product in September so as to avoid involving in the Windows 8 issue.
9. Create Gap for iPhone 5 and iPad Mini
It is reported that Apple plans to unveil iPad Mini tablet sometime this year, and most rumors claim iPad Mini will make a debut in September. If iPhone 5 is released after September, it is likely to affect the iPad Mini sales.
10. Well Match with iOS 6, OS X Facebook
In June Apple has announced iOS 6. But, apple has confirmed that iOS won't be launched until autumn. So the integration of iOS 6 and OS X Facebook is not available before the release of iPhone 5.
Read More
The Next Generation iPhone 5 Official Release Date Schedules on September 12
iPhone 5 Screen Specs Leak and iPad Mini Available Reportedly