Last updated on 2012-06-04, by video
Top 10 iPad Apps You Must Have to Gain more Fun
What will you do with your iPad? You may save YouTube video to iPad for visual enjoyment, take photos and shoot videos in daily life, talk with your friends and relatives, etc. Apple has provided you with many iPad apps to guarantee you with more fun by using iPad. When you are searching for iPad apps in App Store lots of results will pop up to you. But it is a never-ceasing procedure to look for the newest and the coolest iPad apps. Here I have collected some awesome iPad apps for you to achieve extensive fun with iPad.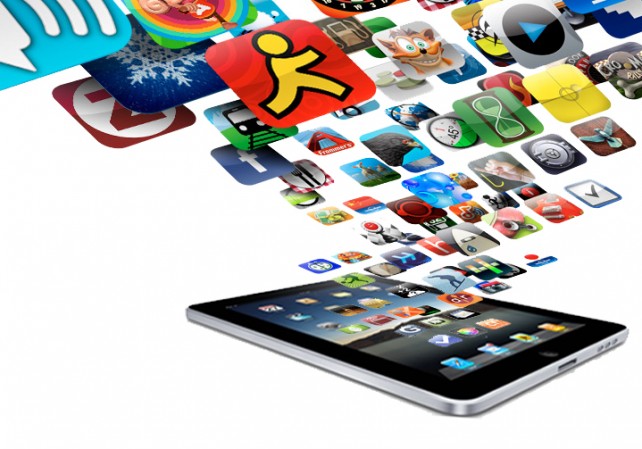 Take a look at the following top 10 iPad apps, most of which are free and others will only cost you a little.
The Guardian Eyewitness (Free)
This app makes the best use of iPad Retina Display. With it you can watch photos shot all over the world every day. The stunning image will be a great way for you to get something new as well as kill time.
HowStuff Works (Free)
This app allows you to know how things work. Thousands of articles and videos will be presented to demonstrate how thing work in the world. You may find something new, strange, surprising, stunning and etc.
Planetary (Free)
This app is designed for music enjoyment. Songs are moons that revolve around planets (albums) that orbit around stars (artist). You can get ultimate music enjoyment with this music player.
Intellicast HD (Free)
This app is going to tell you the weather forecast. All the various weather maps will be shown so you will exactly know where the bad weather is when you are using this app.
News.me (Free)
This app helps you to see what your Twitter friends are reading. It scrapes their tweets and presents a scrolling news magazine consisting of everything they have tweeted and shared. The timeline at the top of the screen is a scrolling view of all the people you follow in Twitter. Simply tap on one to see what is interesting that particular person at the moment.
Cleartune ($3.99)
This app helps musicians keep instruments in tune. It is an awesome tuner that will tune "acoustic or electric guitar, bass, bowed strings, woodwinds, brass, piano, tympani, tablas and any other instrument that can sustain a tone".
My Brushes ($1.99)
This app contains a lot of brushes that can be used to draw on the iPad. The brushes are faithfully rendered to mimic the real counterparts, and stunning artwork can be created.
Bongiovi DPS (Free)
This app is iPad's built-in app, but you can upgrade it to a better interface. It also comes with several free equalization settings that have been designed to maximize the audio output of certain headphones and speakers. The sound is tailored for each to provide the best sound possible. There are quite a few optimizations available for many speakers and headphones available for in-app purchase.
Tapose ($2.99)
This app is for note taking. It takes advantage of text, handwriting and image capture for getting ideas onto the screen. With multiple panes, it allows you to refer to outside sources while taking notes.
Team Stream HD (Free)
This app allows you to follow all of your local sports teams in one place, with current news presented as an attractive news magazine.