According to foreign media reports, Google I/O 2012 will kick off on this Wednesday, with some hardware, software and services to be revealed. As usual Google I/O 2012 dues on April 24 and April 25, but the date has been changed to June 27, 28, and 29 on November last year. The days of Google I/O is extended from two days to three days, which indicates Google pays more and more attention to the ecological system of developers. In the previous Google I/O conference, lots of vital products, services and plans will be unveiled, including various versions of Android System, Chromebook, Google Music, Google TV hardware, Google Wave, etc., so it is also expected that many new hardware, software and services will make a debut.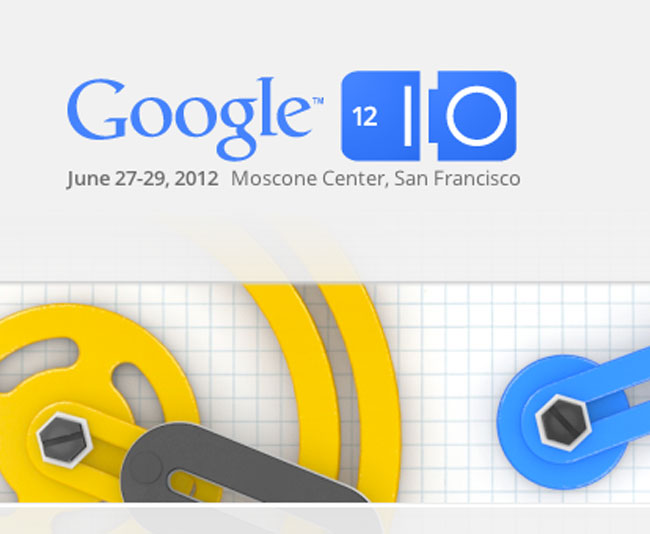 In the following there are top 9 new products you might expect from Google I/O this year:
1. Android 4.1 Jelly Bean
Android 4.1 Jelly Bean is the right version after Ice-cream Sandwich. Until recently, Android developers still consider Jelly Bean is the name of Android 5.0. But seen from the leaked information of Samsung Galaxy Nexus, Jelly Bean refers to Android 4.1. That is to say, it will be a minor update this time. The highlight of Jelly Bean system lies in that it may be the Android version Chrome. The software Beta version has been released in February.
2. Google Assistant
It is reported that Google is going to release a new product that owns the capacity to complete with Apple Siri. Voice input is supported by Google Android system now, however, speech recognition is still a function but not a service. Google Assistant will a more comprehensive product.
3. Google Nexus
It is likely that Google might be interested in launching hardware products based on Motorola Mobile after the acquisition. The possibility has been mentioned by Google executive Eric Schmidt on December last year. It is expected that Google will release a 7-inch tablet Google Nexus. Amazon Kindle (enjoy video on Kindle Fire) has proved that 7-inch tablet computer owns certain market. At the same time, it will not be dragged into the direct competition with Apple iPad.
4. Google Compute Cloud
Google has talked about application engine (App Engine) service platform several years ago. Now it seems that Google is ready for entering the service infrastructure market. Recently Google has redesigned the application engine enterprise website under Google Cloud. According to the media, Google is bound to debut a Cloud platform that can complete with Amazon EC2 before the end of this year. Google I/O will be an ideal place to announce the Beta version of Google Compute Cloud.
5. Google Playbox
Google has been testing a kind of hardware which is called "the next generation equipment of personal communication". In order to comfort its partners, it may not be a handset as well as a tablet. It is said that it can let you transfer music at home which is similar to Apple AirPort Express. Such a product definitely can improve the competitiveness of Google Music.
6. Google TV
Google TV 2.0 hardware is launched earlier this year. There are a SONY set-top box and a LG TV product in the market. Google still need to continue to work hard so as to keep its market position. It remains unclear what Google will do to restore consumer confidence to its television product, but it needs to do something.
7. Project Glass
Although the official release of the product will be in next year, it is possible that Google will make a demonstration on it.
8. Brightly
A post in the mailing list from Google engineer Mark S. Miller to developers confirmed the existence of Brightly in November, 2010. Although Google is likely to take Brightly as a tool for internal uses, it can take advantage of Brightly if it provides the IDE to developers. This will encourage the developers to adopt its Dart language that is a solution for JavaScript alternative.
9. Android Accessories
Last year, Google announced Android Open Accessory Development Kit that links Android devices and the external hardware. Wireless networking function is adopted more and more by users, Android should encourage developers to produce Android accessories that are compatible with Android system.