For tablet computer, playstation or social media platforms, if it has the ability to let Rovio transplant the hugely successful game "Angry Bird" to its platform, it has made a powerful certification on its product performance and quality. RIM CEO Mike Lazaridis announced on BlackBerry Developers Conference that "Angry Bird" will be available on Blackberry PlayBook this summer.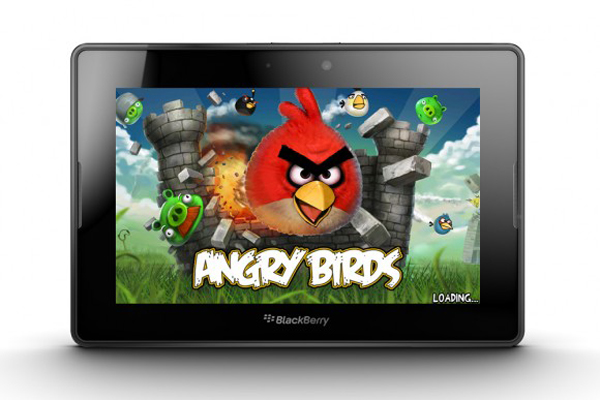 Up to now, even RIM or Rovio can not confirm a specific BlackBerry PlayBook "Angry Bird" release date. Still, they are unable to make sure whether there will be new contents adding to PlayBook "Angry Bird".
BlackBerry Playbook has received lots of denouncements since its debut. Critics stated that there are bugs in its function setting and which has been defended by RIM for a long time. And now it is undoubtedly a good piece of news for BlackBerry PlayBook to install an AAA level software—Angry Bird. In recent days, RIM has made new announcements ceaselessly. At the first beginning, it announced the launch of its localized FaceBook application and then released its BBM instant messing software. However, many PlayBook users are expecting the email client program.
PS: Since you are a PlayBook user, you may also need the following information
How to Convert Video to PlayBook for Movie Watching on Blackberry PlayBook?
How to Convert Video to PlayBook on Mac and Enjoy Video on Blackberry Tablet?
Hope you can enjoy more on BlackBerry PlayBook, buddy!