Honeycomb is an Android operating system Google designed for tablet computers. It has upgraded from V3.0 to V3.2 in a very short time.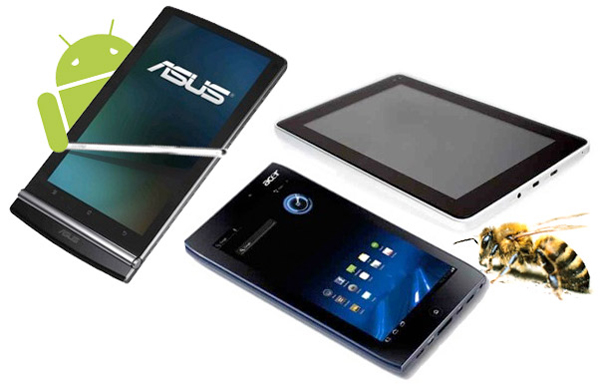 Abstract:
1. Supposed to release in summer
2. The last Honeycomb version before the release of Android 4.0 Ice Cream Sandwich
3. Optimized specially for Qualcomm Snapdragon chip which means that the 7-inchASUS MeMO 3D and HTC Flyer probably upgrade to Android 3.2
4. Made some bug fixings
5. Greatly improved hardware acceleration function
6. Upgraded Movie Studio, Movies, Music and part of Widget versions
 Huawei had announced its new 7-inch MediaPad, claiming it was the world's first Android 3.2 tablet. The slab has a nice array of specs to be sure—an IPS display, dual-core 1.2GHz Qualcomm processor, and 1.3/5 megapixel cams—but that Android version number is the most interesting of the list. After all, Android 3.1 just launched a few weeks ago and Ice Cream Sandwich will arrive sometime in Q4. Well, believe it: according to three independent sources, Android 3.2 will be the last Honeycomb point upgrade before Google opens up the Ice Cream Sandwich freezer, and it will indeed run on a "range" of screen sizes, meaning that proper 7-inch Android tablets are about to become a reality.
 We're also hearing that 3.2 will offer support for Qualcomm processors in addition to the NVIDIA Tegra 2 silicon currently powering today's 10-inch tablets — a move which makes complete sense, considering both the 7-inch ASUS MeMO and Huawei MediaPad pack Qualcomm's new dual-core Snapdragon chips. (That also means today's Qualcomm-based 7-inch tablets like the HTC Flyer would be finally eligible for Honeycomb, but that upgrades will depend on how quickly HTC can port Sense over to the new code.)  Lastly, we're told that 3.2 will offer some bug fixes and improved hardware acceleration, as well as updates to Movie Studio, Movies, Music and widgets. Not bad for a quickie point upgrade less than a month after 3.1.
 As for timing, we're told that current tablets like the Motorola Xoom will get the update in the "next few weeks," with new seven-inch tablet hardware to follow in August. We'll also have to wait and see how this will affect the Ice Cream Sandwich rollout — with Android updates coming this fast we're finding it a bit hard to believe that Google will be able to stick to its upgrade promises, but we're all for being proven wrong.
 Tips on Android Tablets: Motorola Xoom Tip, Samsung Galaxy Tip, HTC Flyer Tip.