It is reported that Apple WWDC 2012 will be held from June 11 to June 15. As usual, Apple has not explained what products will be released in advance. But there are already many rumors flooding on the internet about what products will be unveiled. Now let's take a peep at top 10 Apple WWDC 2012 forecasts in the following.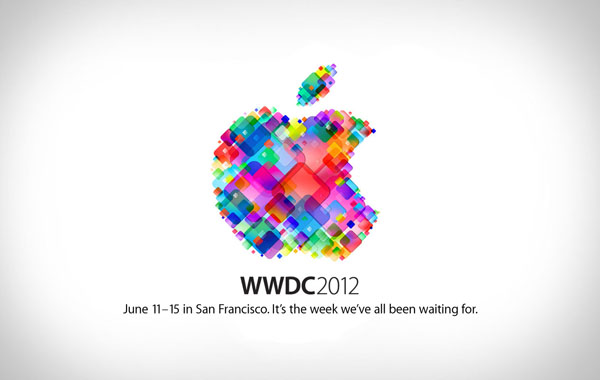 1. Mac OS X Puma
Apple plans to spend most of the time on discussing about Mac OS X Puma. Why? Because it is the right operating system Apple employs to complete with Windows 8. And it is with the best safety performance undoubtedly. Therefore, it is a perfect choice inevitably.
2. Apple iPhone 5
It is still hard to say what the release day of Apple iPhone 5 is. Statements from some experts indicate that Apple is bound to demonstrate the new generation iPhone during WWDC 2012, while other experts saying that Apple will not debut the new generation iPhone until autumn. Anyway, we have got hint that Apple will talk about the new iPhone device on WWDC 2012 at least.
3. iOS 6
It is likely that Apple will make a discussion on iOS 6. The anticipation for iOS 6 may surpass the new generation iPhone according to survey. The new iOS 6 may be safer, with improved interface and other improved functions. To sum up, comparing to the previous iOS 5 there will be a big leap on iOS 6.
4. Siri Improved
Apple's Siri platform is still a beta version. So sometimes it runs slowly and it is difficult to provide users with the correct answers. We expect that Apple WWDC 2012 is the best opportunity for Apple to release totally new or improved Siri platform. Once Siri jumps from the beta version to the official version, it is for certain that it will bring users with more benefits.
5. New MacBook
Apple MacBook product line is going to become the high-end computer product in the market currently. However, Apple has not considered releasing a new MacBook until now. Is it possible that Apple will demonstrate new MacBook on WWDC 2012? Based on the possibility that Apple will reveal Mac OS X Puma, Apple WWDC 2012 will be the best chance to release MacBook.
6. Focus on Apple TV
According to the rumors that Apple is preparing to unveil Apple TV in the following months. However, the exact problem is that Apple has never confirmed the fact that they are developing Apple TV. So the release of Apple TV is more like a mystery. Although Apple is not likely to show Apple TV on WWDC 2012, there is indication that Apple TV is within the plan.
7. The New and Improved iOS Apps
One of the advantages of WWDC 2012 lies in that Apple has chance to demonstrate new apps and other software functions. This year Apple will impress developers and fans by showing the new and improved iOS apps.
8. iCloud Improvements
Apple iCloud platform is remarked as the best ever. Within it users are able to achieve data synchronization among multiple devices. Apple admits that lots of work when iCloud first debuted last year is still underway now.
9. iTunes Improvements
There are not dramatic improvements on iTunes in the past few years. Instead, Apple keeps the current status of iTunes and keeps making coins from it. However, it is quite necessary for Apple to provide some required upgrades and prove iTunes is the core of all its entertainment products.
10. Promote Apple
Finally, we can expect apple will take advantage of WWDC 2012 to promote the success of it. Without doubt, Apple CEO Tim Cook will introduce strong sales, application download and many other numbers.