Although HTV has given up the phone sea tactics, in order to win more market shares it keeps developing low-end phones with certain enthusiasm. According to media reports, this phone is going to make a debut in the name of HTC Desire C.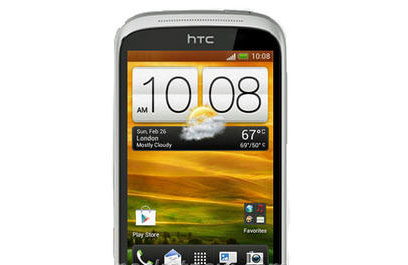 Belongs to HTC Desire Series
You may be quite familiar with HTC Desire C. Its development code name is HTC Golf and the official images have been released on the internet. According to the statement at that time, the official name will be HTC Wildfire C.
ITProPortal exclusive news says that this smartphone will be classified to HTC Desire Series, the official name is HTC Desire C. The main characteristic of it lies in that it adopts the template of HTC One V, and then reflecting the differences in positioning via the reduction of some hardware configuration.
3.5-inch Touch Screen
There are not many outstanding points in the hardware configuration of HTC Desire C because of market positioning and cost control. It is equipped with 3.2-inch HVGA SLCD touch screen (convert video to HTC series large screen for watching), of course the display effect is far behind the medium and high-end models. Even so, the Android4.0 system and new HTC Sense 4.0 interface are applied to this phone, which will bring you with new landscape mode. Simultaneously, the new UI also has the improved 3D task switching and inform functions.
And in order to gain more fluid control experience, HTC Desire C is also with 1GHz mononuclear processor but the model remains unknown. As for other functions, it is similar to HTC One V: 4GB ROM, 512MB RAM and 5-million-pixel camera. However, due to market positioning this phone does not have BSI photographic components and F2.0 large aperture lens, but functions like automatic focus can fulfill daily needs.
100 Pounds Only
Other functions of HTC Desire C are complete, functional and in place. It not only supports WCDMA/HSDPA network, Wi-Fi, Bluetooth3.0 technology and more wireless connection functions, but also functions like GPS navigation, memory card expansion are included. In addition, because HTC has reached cooperation with Dropbox, users can get two-year 25GB online space.
Although the release date of HTC Desire C has not been confirmed, it is said that this phone will be put into the market in June, with price 100 pounds only.