Apple is going to hold WWDC 2012 in Moscone West convention center, San Francisco, from June 11 to June 15. The latest generation iOS6 operating system is likely to be released. And with the scheduled time drawing nearer and nearer, some rumors about iOS6 have flooded the Internet. And in the following there are top 10 iOS6 guesses.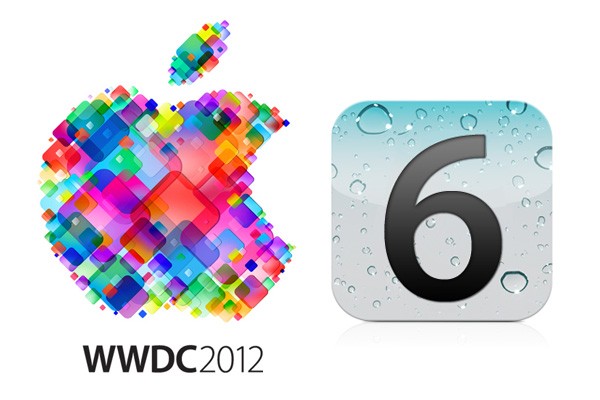 1. Multi-user support
Since the advent of iPad, consumers keep complaining about the multi-user support insufficiency of iOS system. iPad users will often meet with such condition that they and their family members or friends are using iOS at the same time, so that private mail, important documents will be directly exposed in front of others. Even favorite individual settings are often modified by others which will bring inconvenience to users to some extent.
But the recent official reply from Apple to developers in E-mail clearly stating that multi-user support is actually one of the problems of iOS, and engineers are working for it. This is absolutely a piece of good news for the masses of users. It is believed that the problem will be solved in the upcoming iOS6.
2. To Integrate Chinese SNS
Social network plays a more and more important role in our daily life. For many young people they cannot live without social network for a single day, of course, this phenomenon is well known by Apple so it has integrated Twitter into iOS5. The foreign iOS users hope Apple will integrate FaceBook to iOS6, and for Chinese SNS users, they hope their social network will be integrated into iOS6.
3. To Make Siri Smarter
Siri voice control function has been released at the same time with iPhone 4S, but it has not been transplanted to iPad, the language support is also limited, and it is with single function not so practical actually. Now Siri is more like a stunt and it is hard for it to bring convenience to users.
In iOS6 system, multi-language support will be added and Chinese will be the first option. Siri should be integrated into iOS so as to send E-mail, to check the weather, search for content, run WiFi, and so on, so that to make Siri become a real voice assistant but not just a toy.
4. Run Programs on Multiple Windows
It is impossible to open multiple windows on iPad at the same time, but it is also the function many users are eagerly looking for. It will increase work efficiency as well as bring great convenience to users.
5. Add Shortcut Switch
It is quite complicated for iOS users to enable a function, so lots of users will choose to install plug-in via jailbreak, so as to fast enable or disable these functions. So it is quite reasonable for Apple to add shortcut switch to new iOS6 system.
6. Add App Store Shopping Cart
We all know that when you download the applications on App Store it will jump to the main screen directly. So when you want to download many applications you have to go forward and backward for many times. So App Store Shopping Cart is recommended to avoid this complicated process.
7. Start using 3D iMap
Google's Android system has brought sharp impact to Apple and Google is also one of the biggest rivals of Apple, but Apple products like iPhone and iPad have adopted Google Map for quite a long time, so it is possible for Apple to abandon Google Map. In fact, Apple has purchased C3Technology whose technology can support 3D map imaging at the end of last year. It is likely that Apple will bring 3D iMap to iOS6.
8. Set Trick Lock for App
Setting trick lock for app is the best way to solve problem about privacy revealing. But only third-party developers will set password option for app so far. If your App password can be added to iOS6, it will protect user privacy much better.
9. Improve Notification Center
The main reason iOS system will be questioned is that its functions are too simple and the operating process is too complicated. We are expecting iOS Notification Center will make a great improvement.
10. Add Style Box Keyboard
The most anticipated feature will be adding Style Box Keyboard to iPhone. To achieving mutual switching between Style Box Keyboard and Full Keyboard in iOS6 will surprise users a lot.