Last updated on 2012-03-07, by video
2012 International Women's Day Gifts Ideas: Well-chosen Presents for Her
Hooray, it is International Women's Day again, unique for female compatriots. Marked on March 8 every year, it is a great chance to show respect, appreciation and love towards women. Have you prepared something special for your female friends, mothers, girlfriends and wives? The annual festival for female may bother lots of guys. Buying something expensive will be a waste of money, sending something ordinary will be out of innovativeness, so what stuffs will be more suitable for celebrating this special for female? So with the development of high technology, sending gifts is not limited to those wheezy stuffs, you can find something new to send as gifts. In the following, I will list some unique presents for you and I am quite sure that you can pick up one and send to your special "her".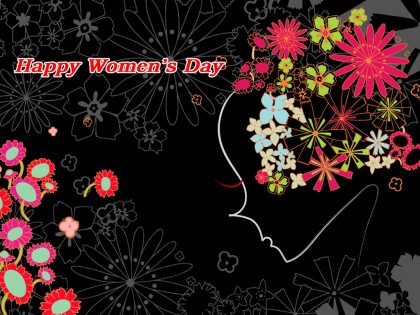 Memories for Her
May be you and her have spent thousands of moments in the past days, so of course there are so many video clips which carve your beautiful memories. Picking up those beautiful memories for her may be one of the most awesome gifts for her. You can burn video to DVD/Blu-ray disc for locking the beauty, convert video to iPad HD new and laugh with her again, upload video to YouTube and share your happiness with others, etc.
Diary—Save What's Happening Now 
Many women love to write daily happenings. If your unique "her" loves to maintain a diary, gift her one to make her jot down all the events and memorize them forever!
Cook for Her
None of the ideas can work best than cooking for her on the special day. Give her a break from the kitchen work by cooking! You can prepare her favorite recipes and treat her like a princess or queen! If you are not so good at cooking, you can also download YouTube Women's Day recipes and follow.
Shopping with Her
Every woman is a shopaholic though many may not accept it. This is one of the all time famous and hit ideas to celebrate women's day. Take the woman of your life out and let her shop.
You can also choose gifts according to the need of woman. Some people give home apparatus, clothes etc during Women's days. What you need to do is to select the best one suitable for the woman whom you are giving the gift. Enjoy the female day!