Shopping for an Android tablet computer? Computer Shopper's expert Android tablet reviews will help you find the right Android Gingerbread or Honeycomb tablet for your needs. Whether you're looking for an Android tablet for entertainment and Web browsing, or a tablet for business use, our detailed Android reviews and tablet ratings will help you buy with confidence. Check out top 5 Android tablets in the following.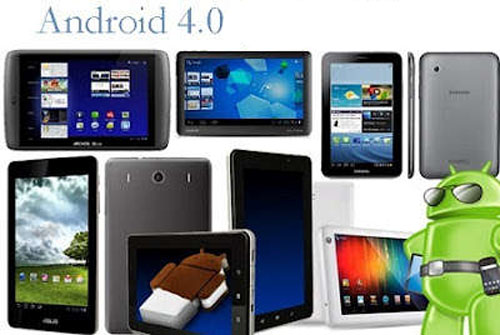 Sony Tablet S
Sony recently bestowed an Android 4.0 upgrade on the Tablet S, which retains the very distinct Sony UI aesthetic as well as its software features. Also, with its new, lower price, the S is an even more appealing tablet buy now than it was at launch.
Samsung Galaxy Tab 7.7
The Tab 7.7 is expensive, but it earns its place on this list thanks to a beautiful AMOLED screen, fast gaming performance, a sexy design, and expandable memory. Now that the tablet is available from Verizon at the subsidized $490 price on a month-to-month contract (as opposed to a two-year one), it makes that high price a bit more easy to swallow. The Android 4.0 rollout has already started in Europe and should reach U.S. shores sometime this month.
Asus Transformer Pad TF300
It is still the best full-size Android tablet value out there. The Transformer Pad TF300 includes the expected extras like Micro-HDMI and expandable storage, but also a powerful Tegra 3 processor and a pretty fantastic camera.
Google Nexus 7
Powerful, comfortable, with a pixel-dense screen, the Nexus 7 is also the only tablet that currently takes advantage of Android 4.1's new features. Google and Asus have banded together to create a truly excellent tablet and release it at an impulse-buy price.
Asus Transformer Pad Infinity TF700
The current be-all and end-all, the Infinity's 1.6GHz Tegra 3 makes it faster than any other Android tablet and its 1,920×1,200-pixel-resolution IPS screen delivers the most visually satisfying Android experience currently possible. It's a premium tablet, so it'll cost you, but if you consider performance and features hot commodities, this one's worth the investment.