What can you do with 99 cents up to 3.99 dollars? One of the attractive answers could be: get an access up to 48 hours rental of the latest movies, TV series and many other more on YouTube Store.
Forget those free but limited movie trailers and clips now, enjoy the full movie without interruption and in an exclusive way instead. YouTube Store is such a place where you can rent your desired movies, documentaries, TV series, etc made by famous movie corporations like Independent, Manga and Bollywood.
YouTube Store is not the only one provides rental service. Apple has started this video rental service on iTunes two years ago, and Microsoft has been doing this video service via XBox Video Marketplac for three years and begins to profit recently.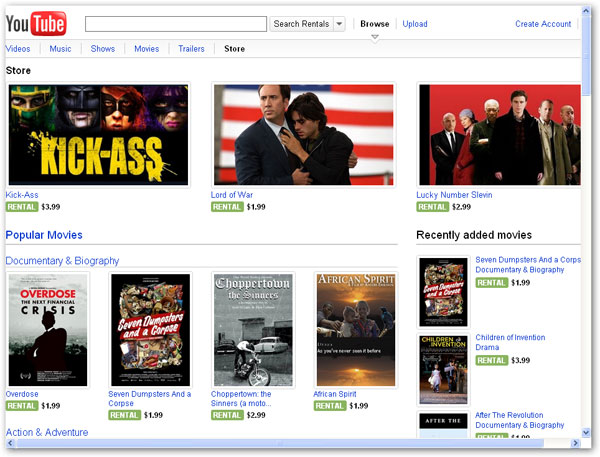 By the way, to download those YouTube videos, no matter trailers or movies, is easy too. Just use a YouTube Downloader and a single click will take you there.