A happy, caring and close-knit family can not stand without daddy. If you are a boy, you may cope with your father to do everything at its first time, and it is him who teaches you to be a better man. If you are a girl, you may take him as a good example, you have received so many from him and it is the right man who will love you under any conditions. 2011 Father's Day is drawing nearer and nearer and it is time for you to show your deep love to your dearest father. And it is now the time for brain storming. What is the gift that can be said as the best and unique?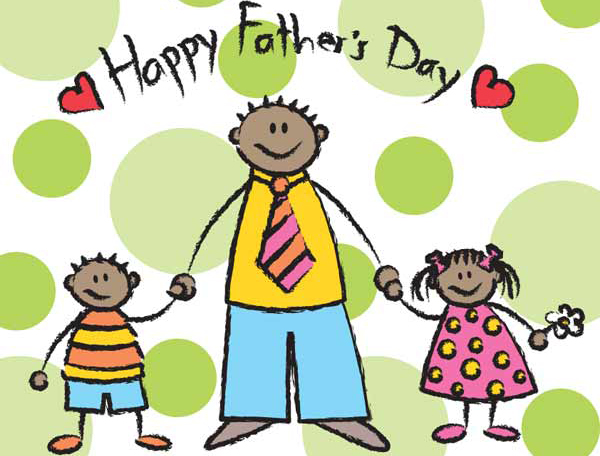 Buying Dad impersonal gifts like ties, cigars and cologne are "safe" but exceptionally boring. Instead of taking the traditional gift-giving route, why not make this father's day extra special by getting him a special video which is with the deepest love? And at the point of a father's day promotion, you can actually make a cost-effective video for your father.



 When creating a video, you may have to merge a lot of video clips into a single one, trim the video length, add some video editing effects and convert the video to any kinds of video formats that can be playback on any portable players. All the above functions can be perfectly done within a full-featured video converter (if you are a Mac user, you can also turn to Mac Video Converter).
 Now let's take a look at how to make father's day video with the help of a video converter.
 You'd better pick up the video clips that have recorded memorable times between you and your fathers. And then go to Leawo official father's day promotion website to get the Coupon Code to purchase the video converter via Swreg. You can save up to $65 when purchasing certain kind of software. After this, you can just start to make this video for your father.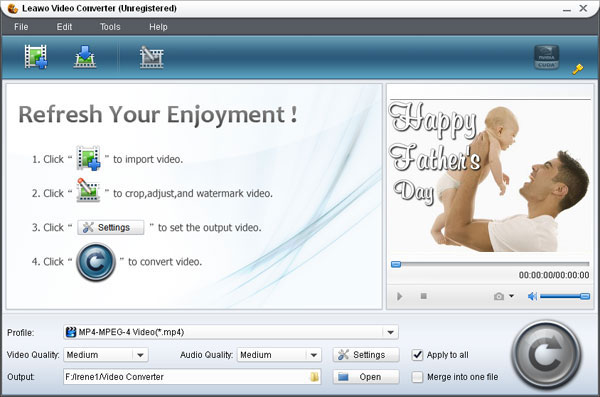 Simple steps are in the following:
Import all the video clips into this video converter after you have installed the program to your PC.
Choose the video format you according to your preference, say iPad, iPhone, iPod MP4 format.
Add some individualized effects by trimming, cropping, brightness, contrast, saturation adjusting and watermark adding.
Start to merge and convert videos.
 You may refer to here for more detailed video editing and converting guide.
 OK, I guess you will master this fast. And get started to give your father a big surprise on Father's Day 2011. And wish you a happy time!!!