The 53rd Grammy Awards 2011 had just made a perfect curtain call, the hottest and the most shocking topic still goes to Lady Gaga, the pop female singer with ever-changing images. Hidden in an Egg designed by Hussein Chalayan, her appearance in Grammy Awards 2011 shocks everybody, simultaneously, it is the best foreshadowing for Lady Gaga to Perform her fresh single "Born This Way" live for the first time on this annual musical event.

Since her debut, Lady Gaga has received hot debate for her distinctive characteristics, different dressing styles, and of course, her unique voice. Although she does not walk through the red carpet, it is indicated that she is conveying the connotation of her new single "Born This Way". If you are fans of Lady Gaga, you can download it from YouTube with Free YouTube Downloader for preemptive listening. I do believe in modern world you will be overwhelmed by the individualized lyrics which advocating free personality and style. If you do not want to enjoy the music merely on your PC you can also resort to FLV Converter which is capable of converting FLV to video and audio among popular formats for playback on various portable devices like iPhone, iPod, iPad, PSP, etc. Or maybe you are going to extract a short clip of the song to be your iPhone ringtone, a smart tool. iPhone ringtone maker can resoundingly help you accomplish it.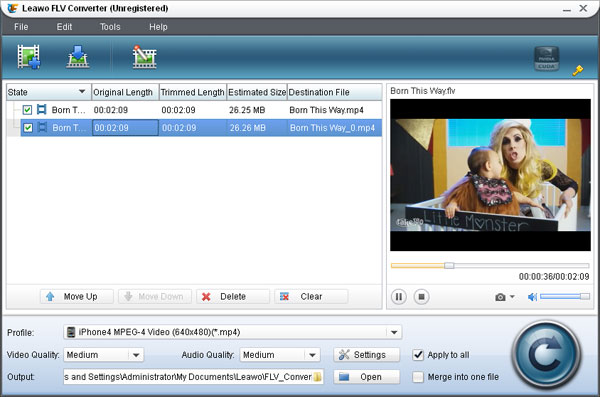 Now you can enjoy"Born This Way" in the following:
Born This Way
Grammy Awards 2011 witnesses the grow-up and achievement of Lady Gaga, she has pocketed Best Female Pop Vocal Performance, Beat Pop Vocal Album, Best Short Video Music Awards. Some titbits in the Grammy Awards 2011: The unknown Esperanza Spalding defeated Justin Bieber and Drake and eventually won the Best New Artist, Rihanna won the Best Dance Recording for "Only Girl", the R&B winner still belongs to Usher Raymond IV, and Lady Antebellum became the biggest winner because they have won up to 5 awards including Record Of The Year, Song Of The Year, etc.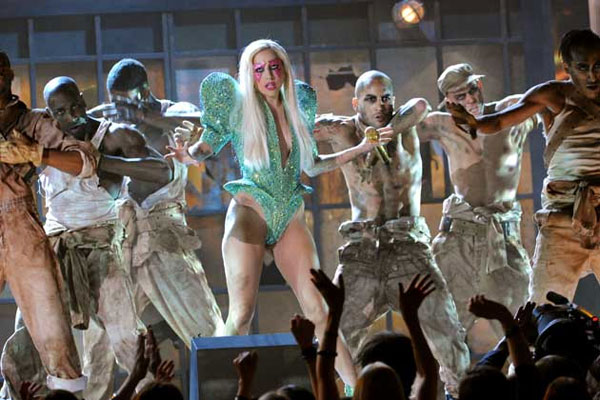 In the following months, Lady Gaga and her giant egg will be the focus again. She has promoted herself as well as her new single "Born This Way" by taking advantage of the 53rd Grammy Awards 2011. We can't help thinking about that what her image will be in Grammy Awards 2012. Let's wait and see!