Motorola Atrix, LG Optimus 2X and Samsung S II and other popular mobile phones are about to sweep across the sales counters all over the world, bringing the next generation Android mobile phone which will clear the way for Android games. In the following I will list the top ten Android games mobile phones.
Disposing of the idea that Android phone will cost you a lot of money, the Android mobile phones selected below are on different price level so you can find out the one you want though you are embarrassingly short of money.
Sony Ericsson Xperia Play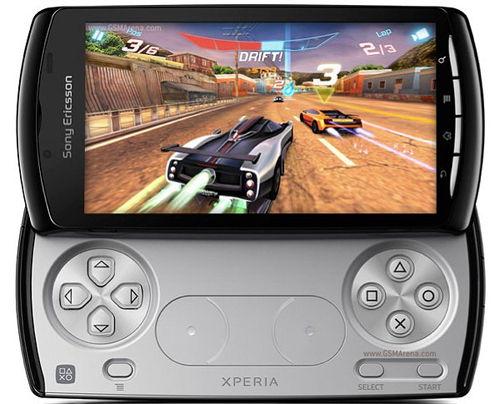 Xperia Play is the first and the only one Android phone that focuses on game function, without keyboard and with game controller instead.
As an unofficial PlayStation mobile phone, Xperia Play offer users with a perfect portable game world: namely it is touch screen device as well as PSP go-esque controller.
Xperia Play should become the one which is infatuated by Android game players for is has made a promise that it will optimize the game comprehensively for new system so as to improve the ability of operating PlayStation 1 era classic game.
Samsung Galaxy S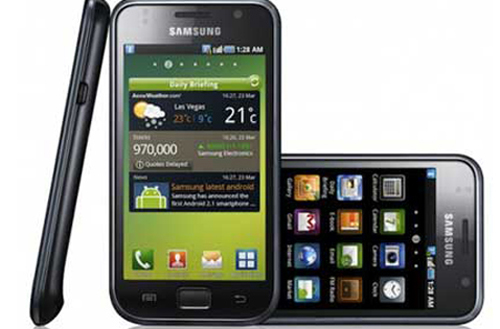 Seen from a distance, you can take it as iPhone 4. From a closer view on the layout of the menu icon, you can treat is as iPhone 4 as well.
Compared with standard LED, AMOLED leaves people with matchlessly deep impression. Exposing in the sun, Galaxy S is clearer than Apple "i" series products.
The hummingbird processor and the quick reaction to touch screen means that Galaxy S is the best choice among high-end Android games currently.
HTC Desire HD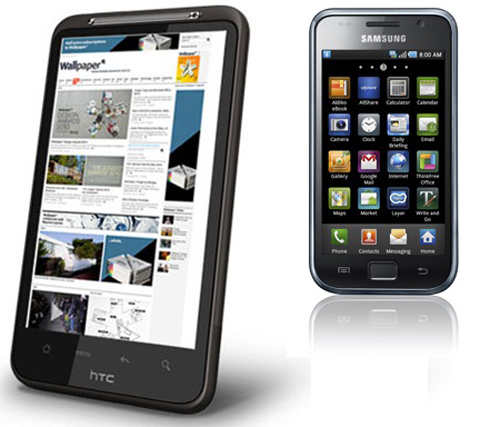 Undeniably, Desire HD is the phone that owns the clearest and the most magnificent screen except iPhone. The 4.3-inch large screen makes it a great beast.
It is the fastest device with the most powerful functions at present. Equipped with 1 GHz processor, 768MB RAM, it is able to perfectly run any games. With typical HTC based applications, the battery lasts more than one day.
HTC Incredible S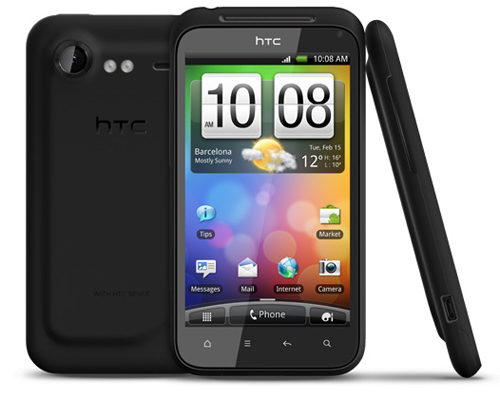 Another works from HTC, Incredible S runs on the old version Android. But the excellent 4-inch 480*480 resolution screen, the powerful processor and 768MB RAM make up for this flaw. It has quite a satisfying photographic quality simultaneously.
Samsung (Google) Nexus S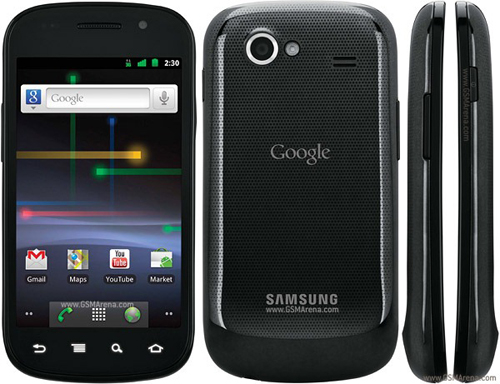 With plastic texture and extremely concise design, Nexus S is super-thin and fashionable when seen from the front side likes a household article of Tupperware when seen from the back side. It has 16G memory but without an extra microSD card slot.
1 Ghz hummingbird GPU which is similar to Galaxy S, guaranteeing the smooth operations of various applications.
As Google's favorite, Nexus S will get access to the latest Android upgraded version comparing to the other mobile phones.
HTC (Google) Nexus One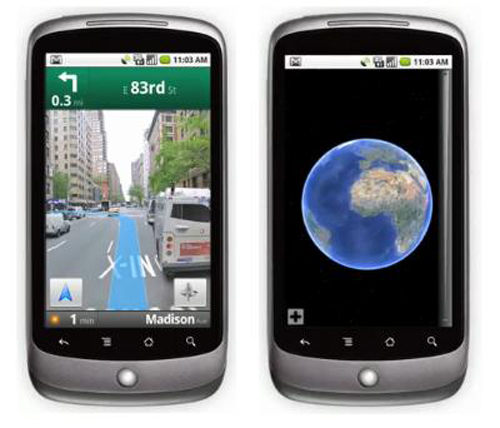 If the lack of card slot on Nexus S annoys you much you can turn to Nexus One. Although it is only with 4G memory, it is equipped with 32G memory card.
From the intelligent angle, besides the old Snapdragon chipset and a track ball, it has nothing new comparing to other mobile phones. As a result, Nexus One is much cheaper than Samsung Nexus S.
HTC Desire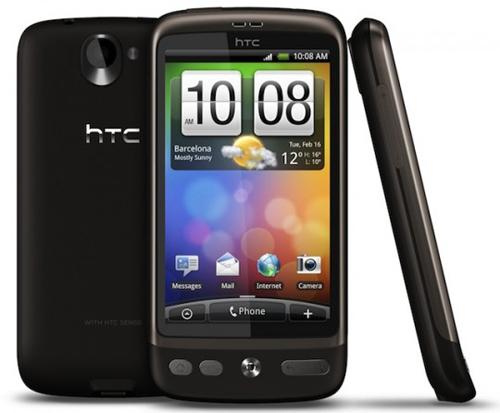 Despite of the lack of big framework and clear picture quality like the other HTC family members, HTC Desire can still be remarked as a powerful mobile phone: 3.7-inch screen, excellent processing ability.
Although the Snapdragon CPU/GPU can not output the latest 3D images and the touch screen can not react as fast as HD, it is much cheaper and with cute appearance.
Motorola Defy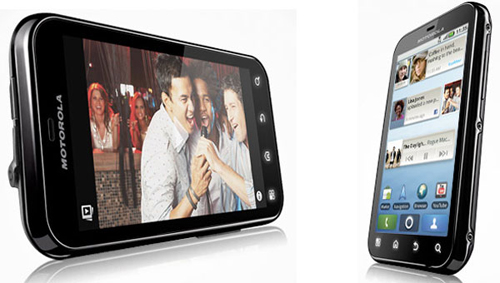 Having an unshakable market position, Defy impresses people in operating speed and memory capacity. It becomes the most competitive device in the mid-range mobile phone market for it is cheaper than the high-end device.
Perhaps it is not favorable to all users, but the 800 Mhz processor and high-resolution display ability make it a good choice for those who have a limited budget.
Samsung Galaxy Ace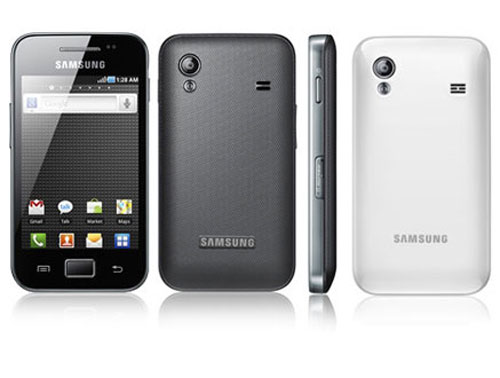 It is a theoretical game mobile phone with relatively high processing power (800 Mhz). It may run slowly sometimes because of RAM space deficiency but no one get the exact value. Nonetheless, what is important is that it can run "angry birds".
Motorola Milestone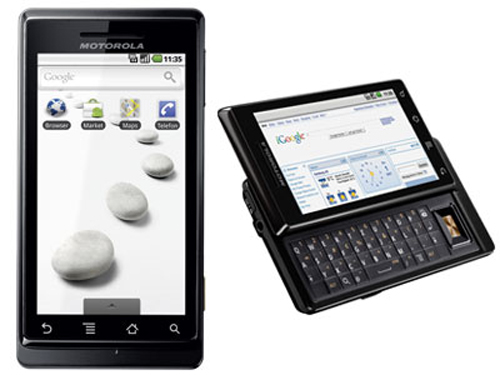 It is called Droid in the United States. This rough and inflexible stuff is one of the first Android devices shown to the public.
Its ability has been exceeded a long time ago but the second-rate chipset necessary for games still remained.
It is incapable of smoothly run the latest released 3D games, but Milestone is able to cope with it if you are not care about the fancy images and only want to play games fro relaxation.
By the way, I do believe that you must have your favorite game video if you are a game lover. Now you have the chance to win powerful multimedia software to achieve more fun on your portable devices, you just need to post your favorite game video on FaceBook. You can get more information through one of my blog: Win Powerful Multimedia Software to Expand Visual Enjoyment by Uploading Your Favorite Video Game to FaceBook. You can also go directly to the activity websites:
Leawo FaceBook: http://www.facebook.com/Leawo?sk=app_7146470109
Leawo Software Promotion: