Google has announced recently that YouTube is able to support the super-duper clear video with the unbelievable resolution up to 4K. 4K video means the video with resolution up to 4096×3072, which is four times higher than the currently used 1080p HD television.
In spite of the high cost of shooting and producing a 4K movie, YouTube never says NO to the video with the currently highest resolution, though the source of 4K video is extremely limited.
YouTube engineer says the perfect screen for 4K videos is 25 inch and it can be only played in digital cinema now. Therefore, 4K video obviously equals to the current IMAX movie which takes 2 projectors with 2K resolution to play it.
Wondering what exactly the 4K videos look like on YouTube? Check it now and download it to your computer with just a click!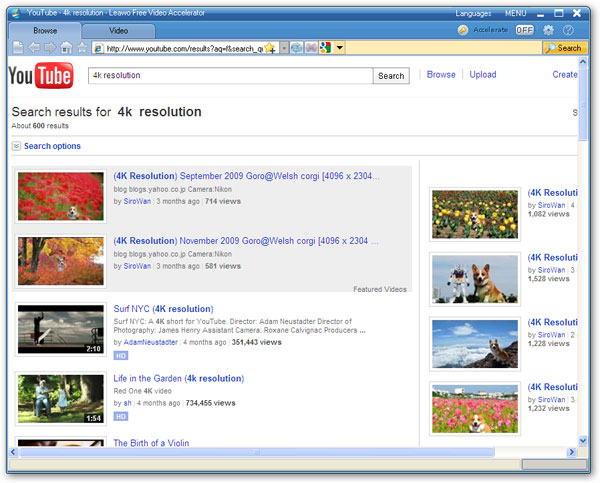 In order to enhance your ultimate watching experience on YouTube, we have embedded a YouTube IMAX Promo Video here for you to enjoy the crystal clear picture and sound quality. Only one requirement for that, make sure your computer configuration is as higher as it can be!
Player will show here