Last updated on 2023-02-01, by video
Apple iPad 3 IS Going to Feature with Retina Display: Rumor Stems from iOS 5 Images
Based on the HD screenshots of iOS 5 from a blog, it is supposed that Apple's iPad 3 could feature a high-resolution retina display. Rumors of a high-resolution "Retina Display" for Apple's next iPad, never far from the surface, came roaring back after the blog posted screenshots of some extra-large images in iOS 5, the upcoming mobile operating system for Apple mobile devices.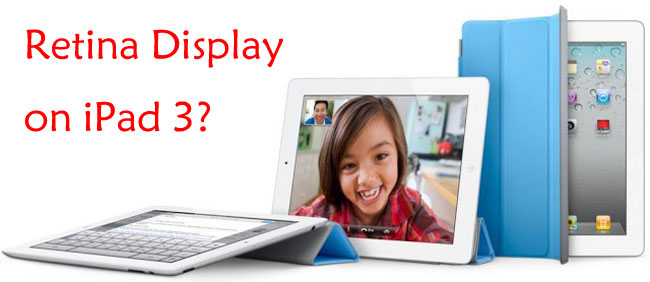 Apple will release iOS 5 sometime this fall. It Inflatable Water Slide is a broad-based update: in addition to Newsstand, new features include a refined notifications screen, boosted interoperability with Twitter, and an "iMessenger" conversation platform seemingly designed as a direct competitor to BlackBerry Messenger. Other sources have been reporting that Apple is prepping its next iPad with a higher-resolution screen. On June 14, Reuters paraphrased Taiwan's Economic Daily as saying the iPad 3 would launch in the fourth quarter with an "image resolution 5-6 times higher than iPad 2."
That being said, other rumors have pushed back against the idea of a late-2011 release for the iPad 3. In an April report, the publication DigiTimes quoted unnamed "upstream component makers" as saying that Apple was still deciding on possible panels for future tablets, with any resulting products "unlikely" to make a showing in 2011.Any iPad 3 theories contribute to what's already a media-fueled furnace of scuttlebutt over everything iPad-related. Apple's lack of official word on its upcoming product has a way of working analysts and bloggers into a speculative froth. In the months ahead of each iPad's successive unveiling, the blogosphere typically buzzes with "news" and rumors of possible features and form-factors—many of which, inevitably turn out to be wrong.
One of the stronger rumors, however, has centered on a high-resolution display for the iPad 3. But even then, whether the screenshots are harbingers of such a hardware feature remains to be seen. But if the iPad 3 is really equipped with Retina Display, it will be awesome to enjoy movie videos on iPad 3. Tips are provided for you to enjoy more on iPad, you may refer to the following to find out the corresponding guides:
How to Convert Video to iPad for Enjoying Anytime Anywhere?
How to convert Blu-ray movie to iPad?