Last updated on 2023-11-17, by Cassie
20+ Best Anime on Funimation to Watch So Far
As we all know, the anime community is one of the fastest-growing on the planet, and can't get enough of the excellent manga adaptations. Every day, new anime like Demon Slayer, Fire Force, and Spy x Family are released to cater to this vast community. If you are looking to get started with watching anime, you cannot miss Funimation, which is the perfect streaming service for die-hard fans of dubbed versions of anime such as Cowboy Bebop, FMAB, Death Note, and more. Hereby, we will give you a brief introduction to Funimation and 20+ best Anime on Funimation to watch.
Part 1: Brief Introduction to Funimation
Funimation is an American streaming service that focuses on dubbing and distributing East Asian media, primarily Japanese anime. With the help of Funimation.com, you can quickly find the latest and best anime on Funimation, such as anime games, guides, popular anime shows, trending anime movies, home videos, and many other items. Funimation.com asks you to sign up if you want to purchase items or get updates on the latest content.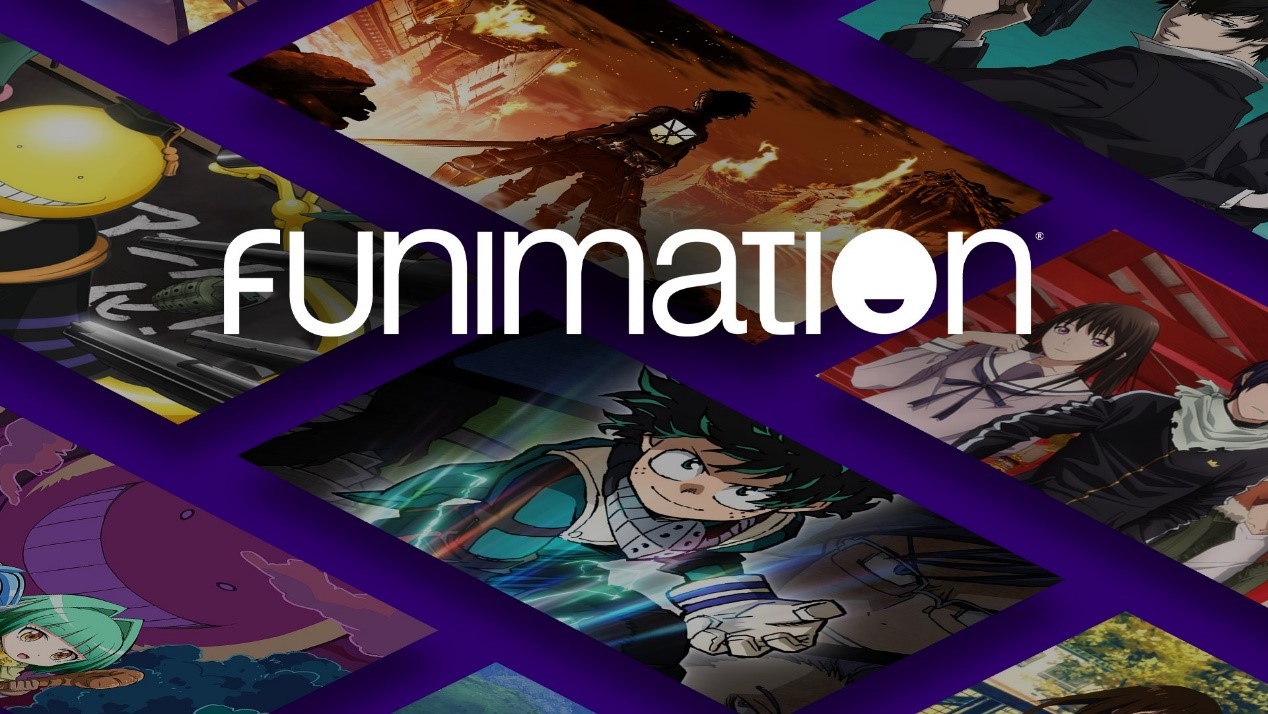 The Funimation website is also where you can purchase all kinds of things at low prices. Furthermore, it's the only website that offers more than 100 dubbed series together with hundreds of subbed TV series and movies. Those who enjoy both subbed and dubbed anime can consider it a win-win situation.
Part 2: 20+ Best Anime on Funimation to Watch
If you want to find the best anime on Funimation to stream, then this guide is for you. We've included a range of shows and genres to keep you entertained, whether you're looking for heart-warming stories, horrifying tales, or simply lots of laughs. Check out Funimation anime list to watch.
◎

1. Demon Slayer (2019)

MWhen his entire family is killed by demons, everything changes for Tanjiro Kamado, a young man living in Taisho-era Japan. His sister Nezuko seemingly survives, but she finally transforms into a demon herself. Holding on to her humanity, Nezuko refrains from attacking Tanjiro, giving him hope for a cure. In order to find one, there's nothing for it than to become a demon slayer.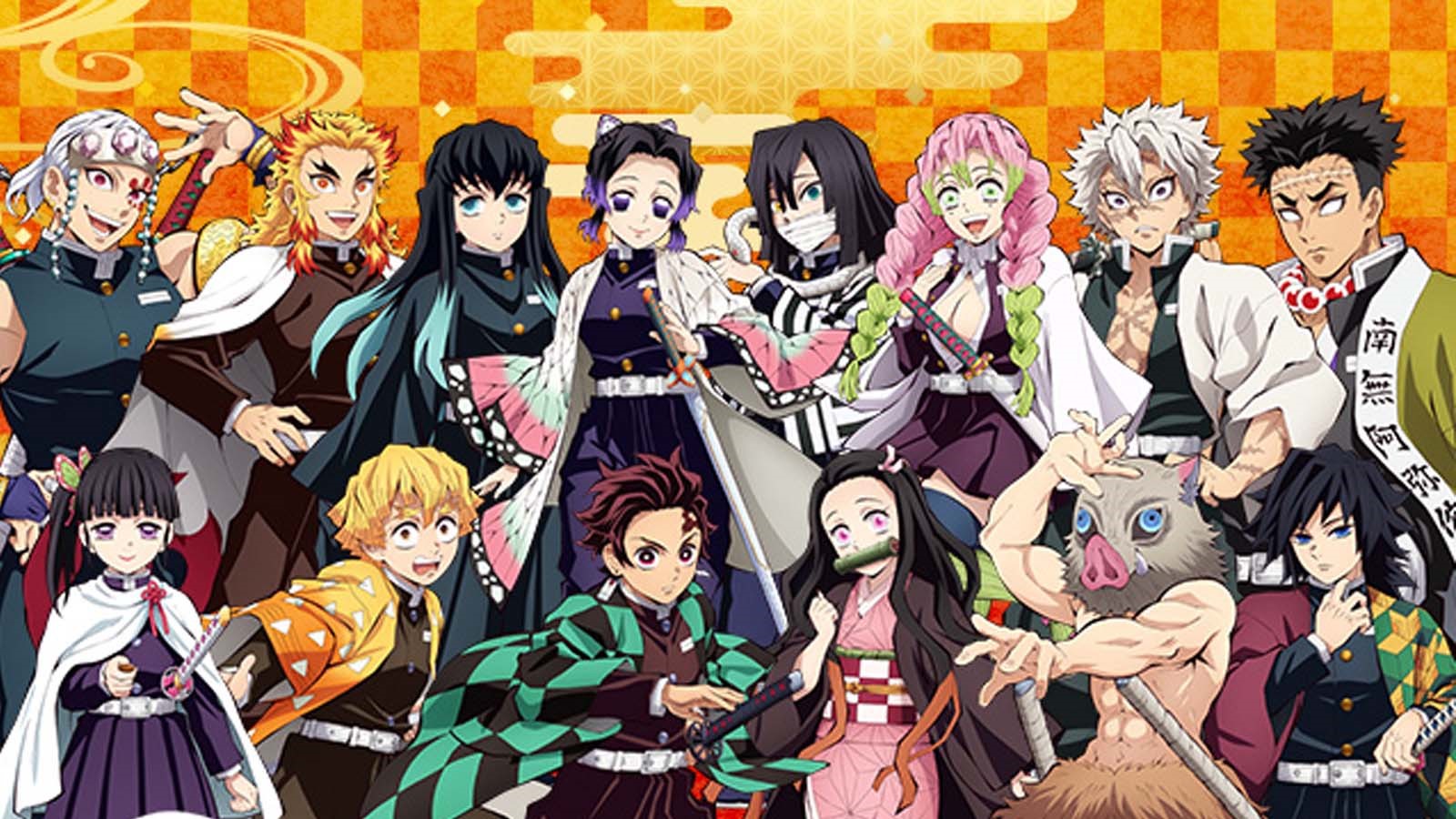 ◎

2. Kabaneri of the Iron Fortress (2016)

In Kabaneri of the Iron Fortress, a kabane is a zombie-like creature that can only be killed if its heart is destroyed. The problem is that their hearts are protected by an internal sheet of iron. Yikes. Humanity figures out a workaround with super-heated swords, armor-piercing bullets, and one hell of a wrist-mounted stake driver.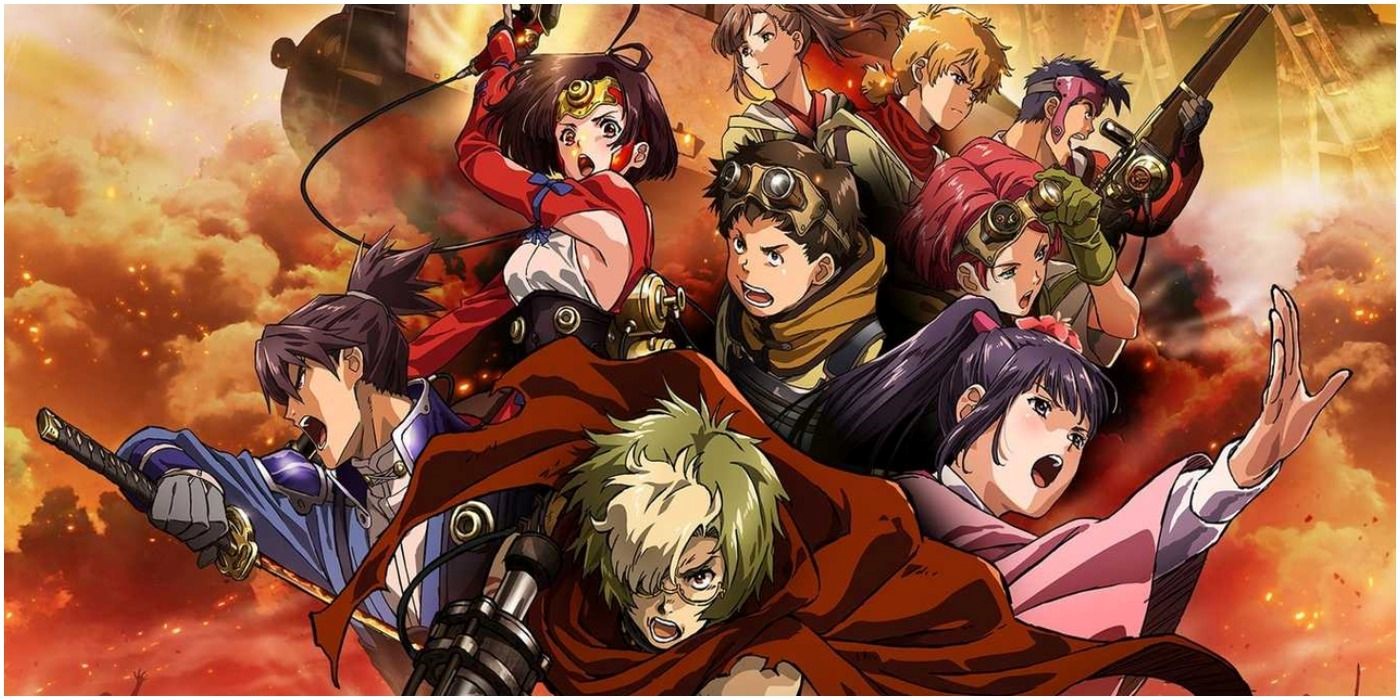 ◎

3. Spy x Family (2020)

To find the best anime on Funimation, you cannot miss Spy x Family. On a special spy mission to take down the leader of a dangerous political party, Loid Forger needs to find a wife and adopt a young girl as a cover to get her enrolled in the same private school. There, he can get closer to the man by pretending to be another parent. However, Loid didn't expect to put his solo days behind him and fall in love with his temporary family.
◎

4. Fire Force (2019)

A chaotic phenomenon that has plagued humanity for years, randomly transforming ordinary people into flaming, violent creatures known as Infernals. People are gifted with the ability to manipulate and control their flames while remaining human. To combat the Infernal threat and discover the cause, the Tokyo Armed Forces, Fire Defense Agency, and Holy Church of Sol produced their answer: the Special Fire Force.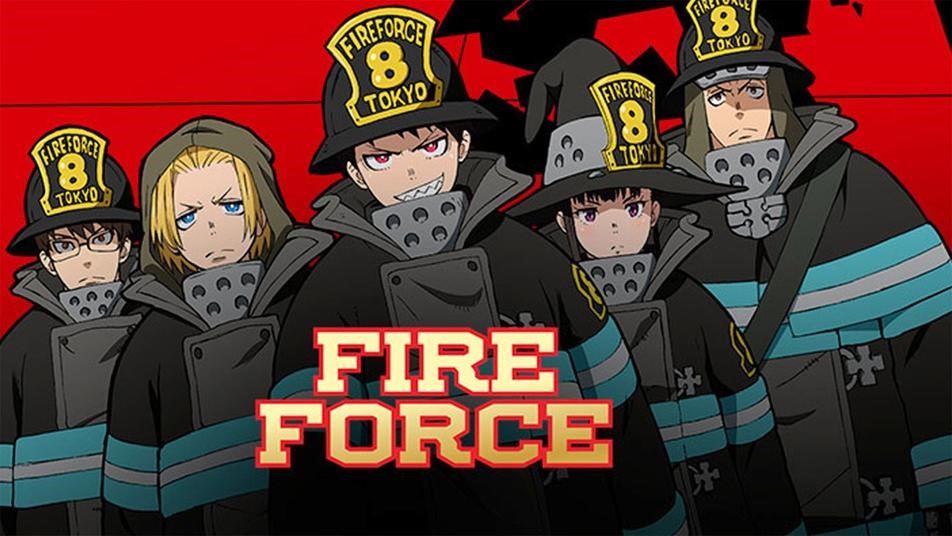 ◎

5. Steins;Gate (2011)

If you like thrilling sci-fi roller coasters, this Funimation anime is for you. Young scientist Rintarou Okabe has just invented the world's first working time machine. When he turns the time machine on, he sees a colleague's death! Now he has to go back in time and save the brilliant scientist Kurisu Makise from her fate!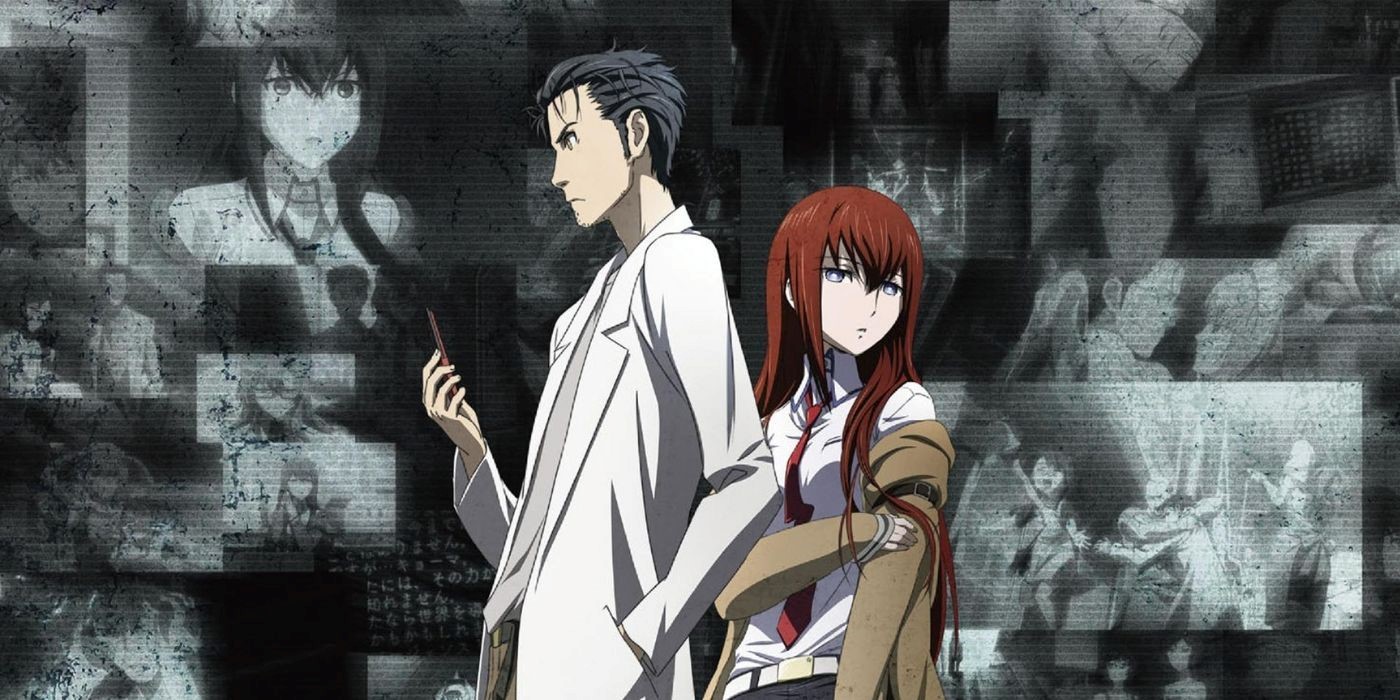 ◎

6. My Dress-Up Darling (2022)

My Dress-Up Darling is cute, charming, and downright horny. If you're looking for a guilty pleasure about a quirky teen romance, then this is certainly the show for you this year—just don't go around telling everyone. It is a romantic comedy between a socially awkward boy who runs the family Hina doll business and a popular girl who is secretly into cosplay.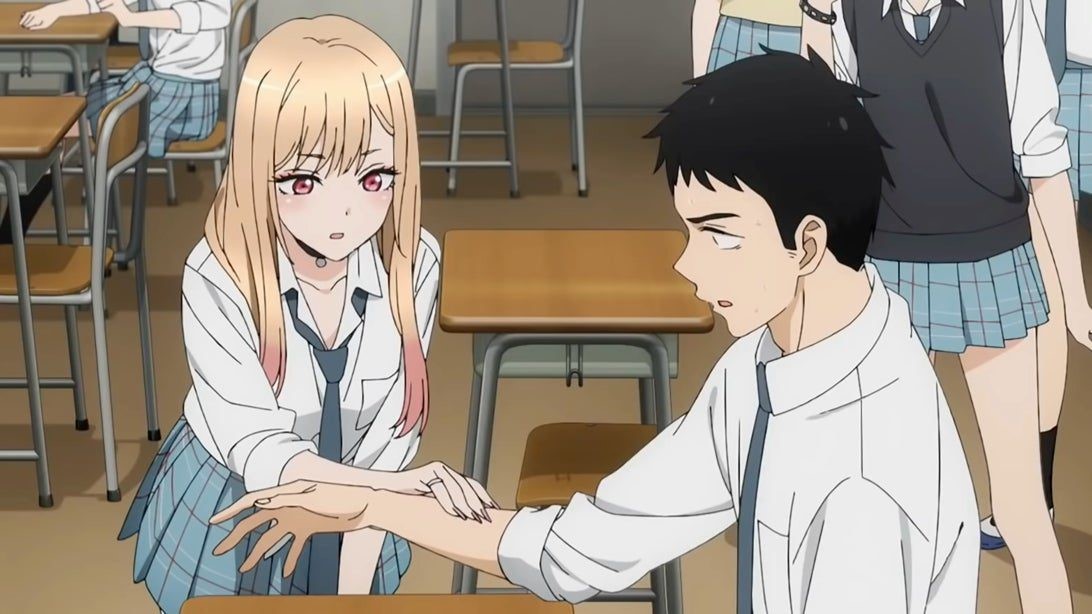 ◎

7. Ousama Ranking (2021)

Boji, a young prince, must embark on a journey to earn a good ranking in the world's unique system, and thus prove himself as the next king. He doesn't lack courage, but in addition to being small, he is deaf and mute. How does he communicate? How do people understand him? As one of the best Funimation animes, you may like it.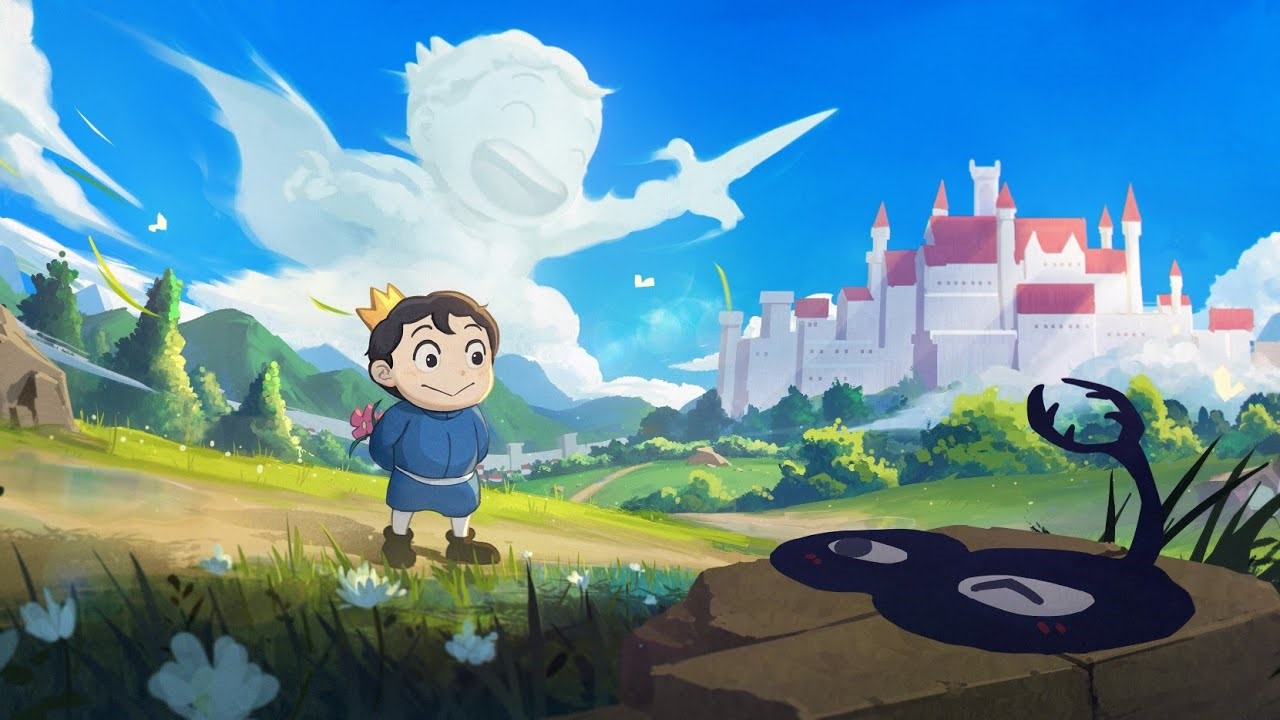 ◎

8. Death Note (2003)

It follows the story of a bored and brilliant high schooler Light Yagami stumbles across a spooky little notebook at his school. According to the inside cover, the notebook is a "death note." Anyone whose name is written on the death note shall die. He decides to use the book to purge the world of wickedness and become the god of a New Era.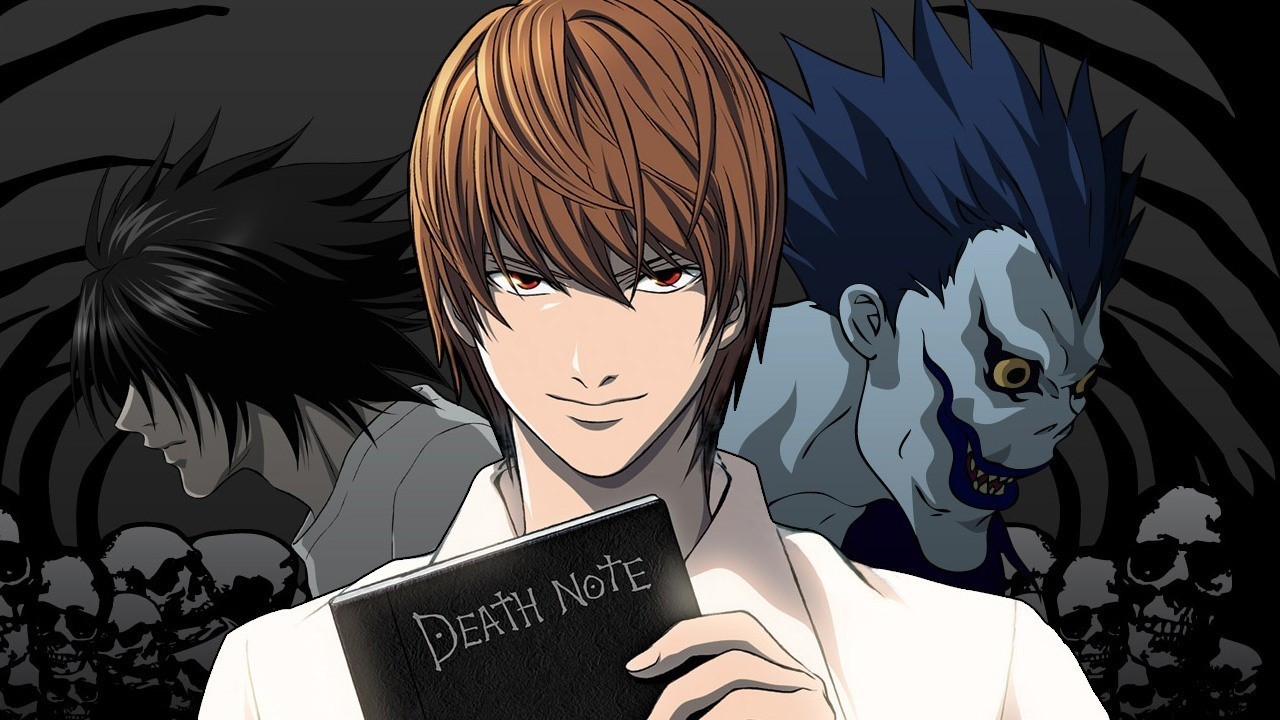 ◎

9. Mushi-Shi (2005)

The plot is about a traveling medicine man named Ginko who is a master in dealing with spirits called Mushi. Mushi is primordial, semi-alien life forms that live freaky-deaky lives. Usually, they live in loud places, like under waterfalls, but sometimes they make their homes in people's ears.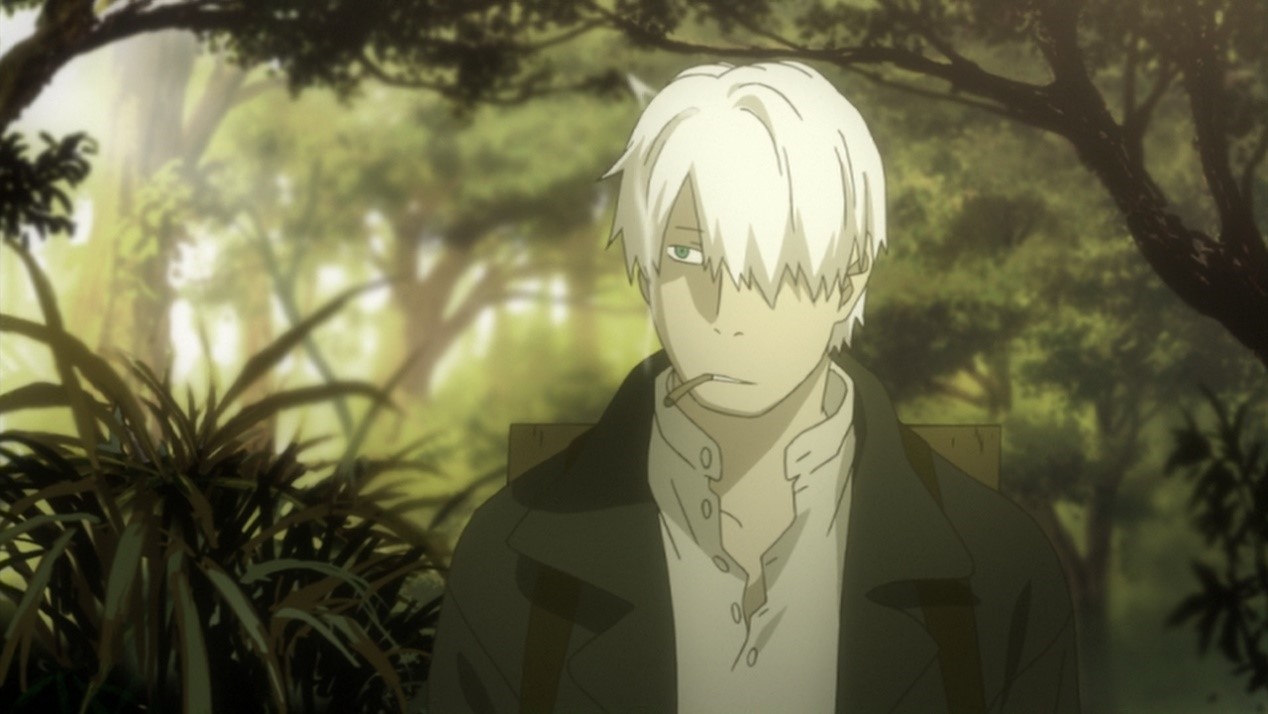 ◎

10. Mob Psycho 100 (2012)

Eighth-grader Shigeo "Mob" Kageyama has tapped into his inner wellspring of psychic prowess at a young age. But the power quickly proves to be a liability when he realizes the potential danger in his skills. Choosing to suppress his power, Mob's only present use for his ability is to impress his longtime crush, Tsubomi, who soon grows bored of the same tricks.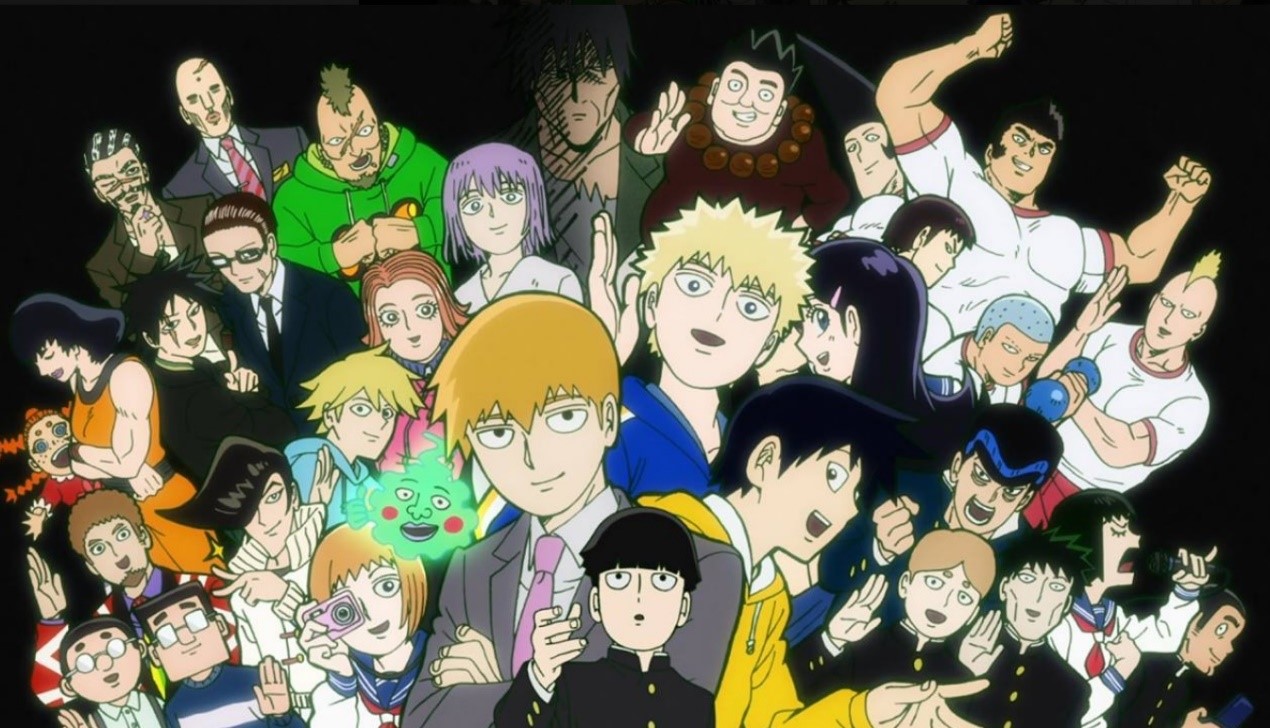 These were the list of best anime of all time available on Funimation. As you can see, the platform of Funimation offers a wide range of animes from romance, thriller, adventure, horror, and many more. Check below Funimation anime list to watch more animes.
| | | |
| --- | --- | --- |
| | Name | Release Year |
| 1 | My Hero Academia | 2016 |
| 2 | Attack On Titan | 2013 |
| 3 | Tsukigakirei | 2017 |
| 4 | The Rising Of Shield Hero | 2019 |
| 5 | Code Geass: Lelouch Of The Rebellion | 2006 |
| 6 | Tokyo Ghoul | 2014 |
| 7 | Violet Evergarden | 2018 |
| 8 | Mobile Suit Gundam: The Origin | 2001 |
| 9 | Grimgar, Ashes, And Illusions | 2016 |
| 10 | Fullmetal Alchemist: Brotherhood | 2009 |
| 11 | Gintama° | 2016 |
| 12 | Shingeki no Kyojin Season 3 Part 2 | 2019 |
| 13 | Hunter x Hunter | 2011 |
| 14 | Kaguya-sama wa Kokurasetai: Ultra Romantic | 2022 |
| 15 | Fruits Basket: The Final | 2021 |
Part 3: How to Watch Funimation Animes Without Ads?
Funimation fans may be interested in watching anime series without a live internet connection anytime, anywhere, and on any device without any ad. To do this, one of the best solutions is to download Funimation anime videos you love to your device and take them with you wherever you go. This is where CleverGet Funimation Downloader comes in.
CleverGet Funimation Downloader supports downloading Funimation anime/episodes to MP4/MKV at high speed and quality for offline on-the-go watching. Are you tired of the annoying ads during online Funimation video playback? Try CleverGet Funimation Downloader! It helps remove ads while downloading Funimation videos. Moreover, for those Funimation anime that have multiple subtitles and audio tracks, this best Funimation Downloader also helps download desired subtitles and audio tracks at personal preferences while downloading Funimation videos. Below are the steps to download and watch Funimation Anime without ads.
– Download Funimation videos/episodes to MP4/MKV at high speed.
– Support to download selected episodes of entire seasons in batches.
– Save video to MP4/MKV files at up to 1080P resolutions without quality loss.
The below guide will show you how to download animes from Funimation. First, free download and install this downloader on your computer. It is a module built in CleverGet.
Step 1: Set output directory
Kick off CleverGet on your computer after the installation, click the three-dot icon on its top-right corner, and then open the "Settings" option to pop up detailed settings panel. Under the "General" tab, you can set output directory in the "Save Video To" box and change other settings. Finally, click the "Save" button.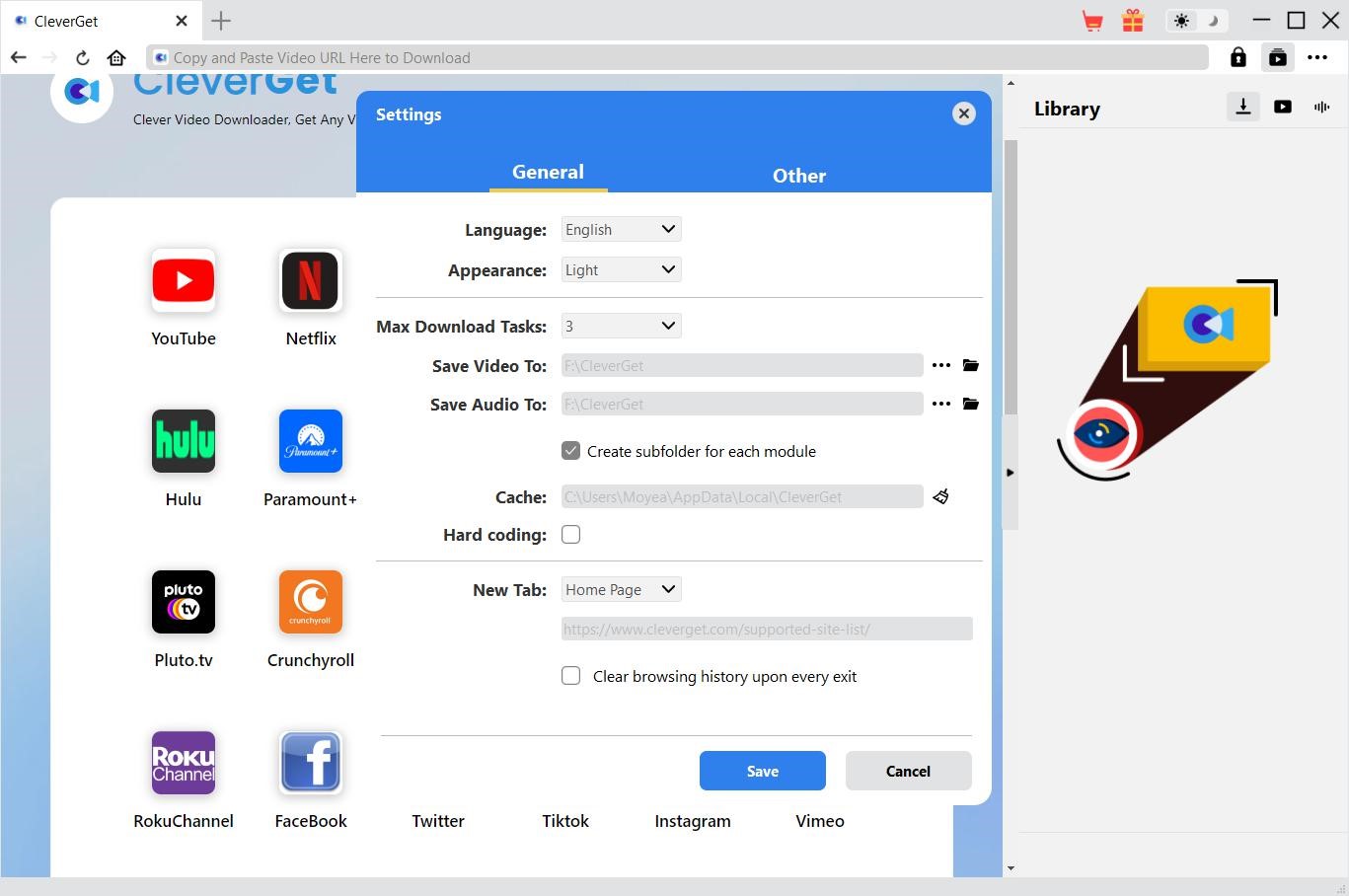 Step 2: Play back the target anime within CleverGet
Copy and paste the target anime link into the address bar, then play it and CleverGet will automatically parse the target video URL.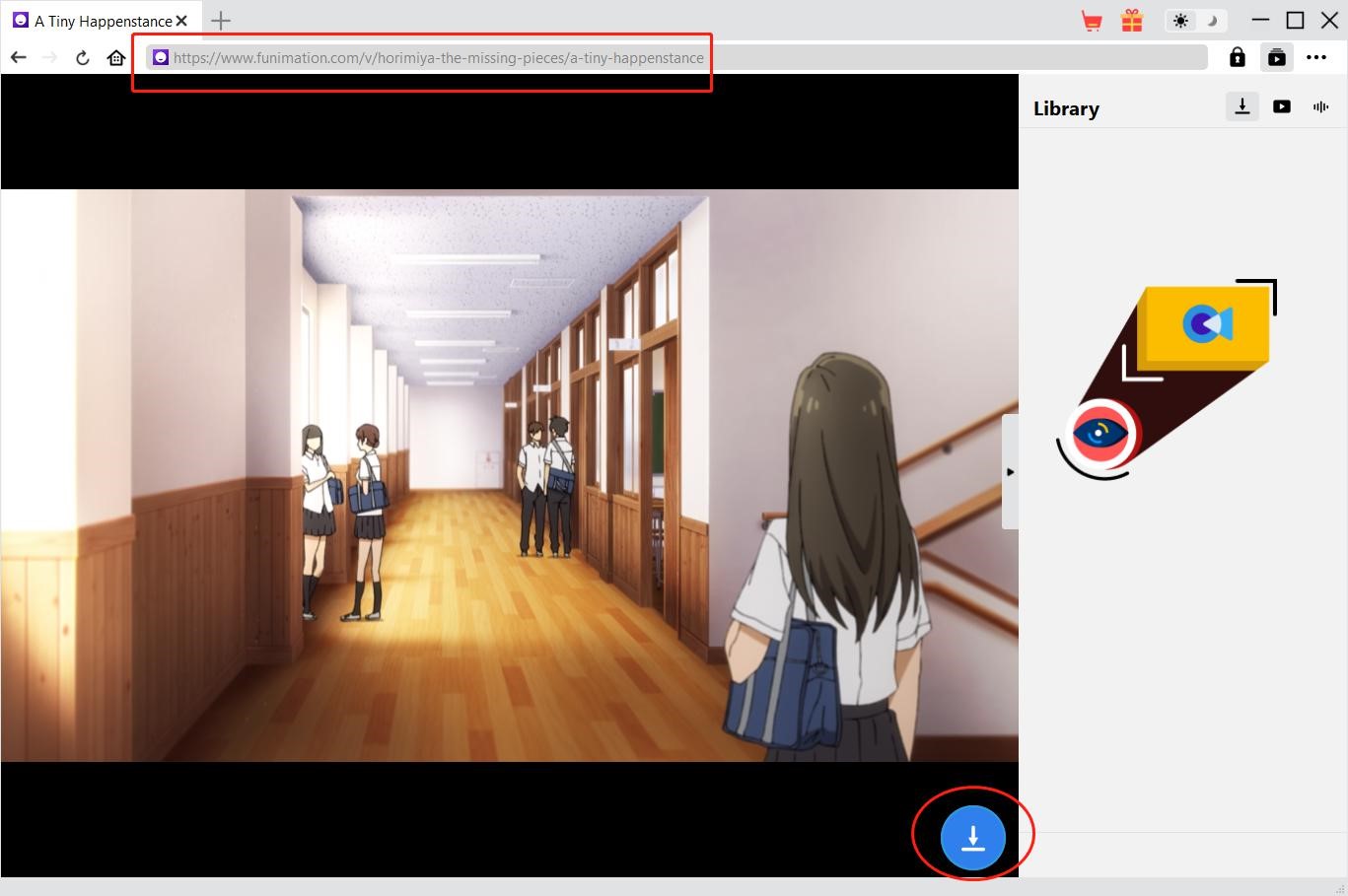 Step 3: Choose video for downloading
Once CleverGet successfully parses the target anime, it will list all available download options to you in different resolutions, frame rates and sizes. Choose the right one you want to download before you click the blue "Download" button to let CleverGet start downloading online. Checking "Remux into file" option means the subtitles will be packed into the downloaded video. You can check the downloading process and downloaded task on the right sidebar.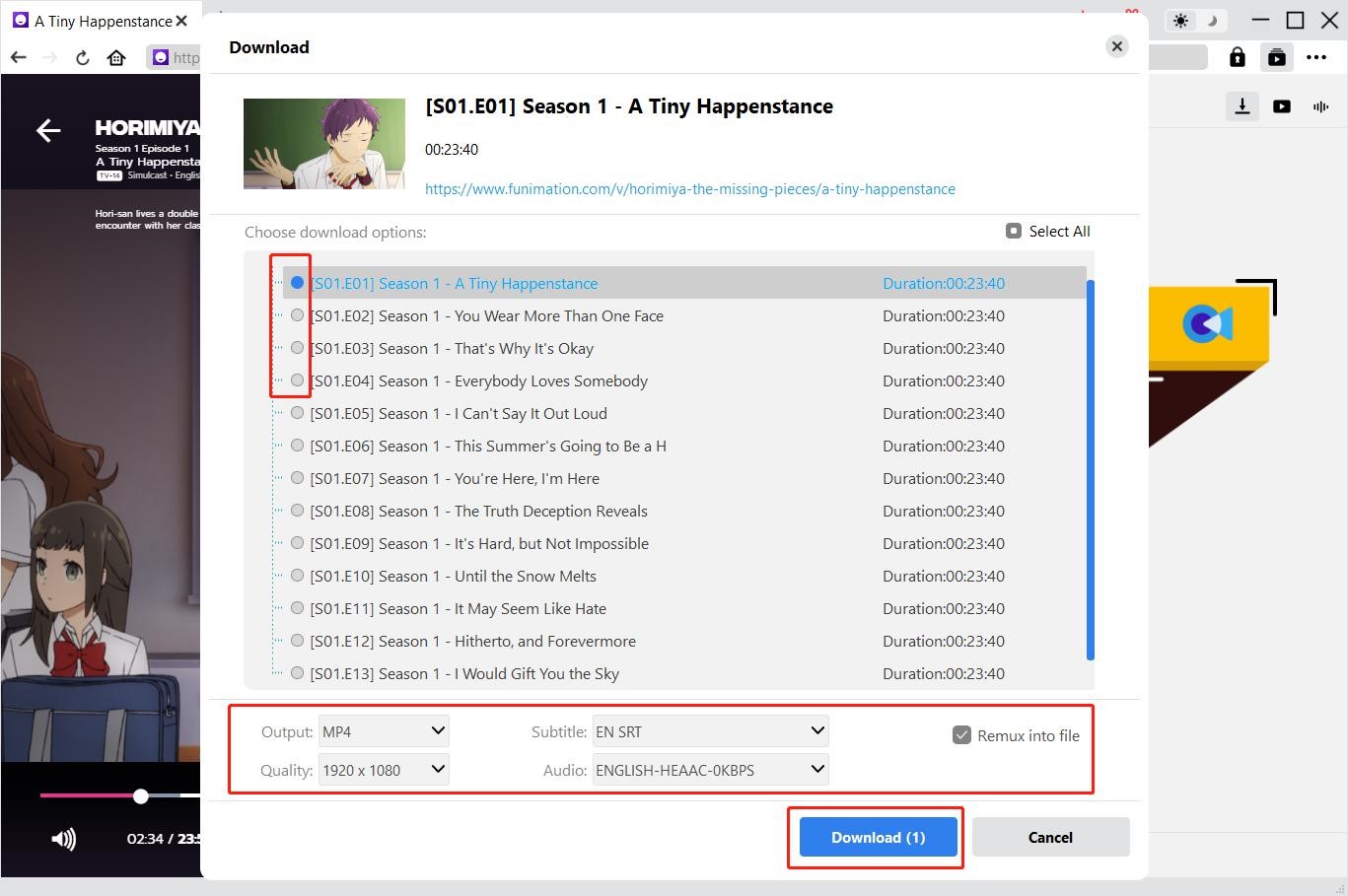 Anime enthusiasts will benefit from any over-the-top streaming provider that includes an offline viewing option in their subscription package. Though the offline download feature on Funimation works, it is not the best way to download your best anime episodes. It's recommended that CleverGet Funimation Downloader is the best tool to download and watch best animes on Funimation without ads. Just take a free trial!