Last updated on 2011-11-25, by video
Christmas Gifts People Most Thirst for This Year: Tablet PCs Rank the Top
2011 Christmas Day has come into sight while Thanksgiving is still underway. As for Christmas, stuffs you might remind of will be: Christmas decoration, Christmas gift, Christmas card, Christmas food, Christmas picture, Christmas wallpaper and more related goods. According to CES (Consumer Electronics Association), tablet PC has become one of the top Christmas gifts people desire most this year. CES survey results show that among all the desired gifts tablet PC ranks as the second. CES expects that during the Christmas shopping season this year American consumers' average expenses on electronic gifts will be $246.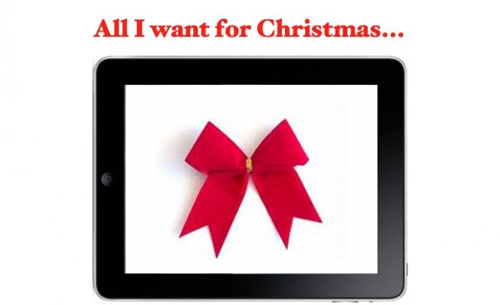 Although tablet PC has also landed on the most wanted Christmas gift list last year, it still can not match with the other electronic products for it is lack of attraction. However, during the past one year tablet PC has become the mainstream and consumers are accustomed to touch screen. Gartner analyst Carolina Mianesi stated that last year people were thinking of what was tablet PC but this year they have already known what could they do with tablet PC. For some people, tablet PC has become the most important device in their life and work. It can be used to browse the Internet, send email, watch movies and more, which actually brings people with great convenience. Gartner predicted that Apple iPad will continue to dominate the market this year. Tablet PS sales this year will reach 64 million and iPad will account for 73%, about 47 million. Apple has sold 25 million iPads until the end of September. The most potential iPad competitors will be Amazon Kindle Fir ($199) and Barnes & Noble Nook Tablet ($249).
And Apple BlackFriday Shopping is underway, maybe you can go for some discounted electronic products. By the way during Christmas time you may want to enjoy your digital life, for example, to watch some splendid Christmas movies on iPad, then a video to iPad Converter may be of use. Anyway, wish you all to get what you want as a Christmas gift on Christmas 2011.
How to convert Blu-ray movies to iPod?
How to convert YouTube video to iPod video?
How to convert Blu-ray movies to iPhone?
How to convert Video to iPad 2?