Last updated on 2023-01-10, by video
HTC Desire S Licensed Version Finally Hit the Market
AS the follow-up version of Android Mobile HTC Desire, HTC Desire S has improved a lot on both system platform and hardware configuration which drive HTC fans look forward to its debut. Since the official release of the red version, HTC Desire S510e sell advance at the official online shop.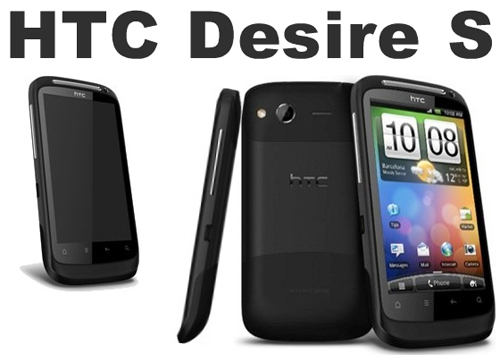 Expensive
HTC Desire S licensed version performs as well as the previous version in functions so the presale price becomes the focus. What is disappointed is that HTC Desire S this time is also with a high price which will draw lots of potential buyers back. With the quoted price, customers can even purchase the latest dual-core smartphone.
Besides, although HTC tries to show to bouncy castle for sale the public the different product orientation of HTC Desire S and HTC Desire through various color styles, it does focus on fashion actually, including the black, silvery, blue and red version. But what will disappoint users is that there is only black version for users' option this time.
Android 2.3 OS
For those who are not familiar with this smartphone, HTC Desire S Licensed version does have something different from HTC Desire. To put it simply, the main improvement lies in that the built-in processor is changed to MSMB255 processor and it also integrates with Adrono 205 graphic processing chip. It performs better in 3D game and video playing.
In order to gain more fluent program running speed and more space, HTC Desire S licensed version is also equipped with Android 2.3 OS and larger memory capacity, providing with 768MB RAM and 1.1GB ROM, the latter of which has solved the problem in program installation perfectly.
The Best Phone of the Year
Despite the fact that it is without the popular dual-core processor, HTC Desire S licensed version is with all the trending functions. It is equipped with 3.7-inch WVGA SLCD and adopts HTC Sense 2.1 interface. At the same time, it is with 300-thousand-pixel front-facing camera and 5-million-pixel main camera, supporting auto-focus and 720p HD video recording.
HTC Desire S licensed version also provides with wireless connection function, supports WCDMA/HSDPA network, WiFi and WLAN Hot Spot sharing function. As to other functions, for example, HTCSense.com Cloud Service, SRS sound effect strengthening, 3.5mm headset interface, GPS, Bluetooth etc will be included.
Read more about HTC Mobiles
How to convert MKV files to HTC Desire HD?
How to Enjoy Your Favorite Movie/Music on HTC Evo 4G?
How to put movies to HTC EVO 4G on Mac?
How to rip DVD Movies for Mac and then Play on HTC Legend/Hero?