Last updated on 2012-07-09, by video
Lumia 1001: The First Windows Phone 8 Handset from Nokia?
Lumia 910 has became one of the selectable phone models for Nokia RDA service. It is supposed that Lumia 910 might be the T-Mobile version Lumia 900, a variant of Lumia 900, with 12-million-pixel camera. And now another new device—Lumia 1001 is found within Nokia RDA service.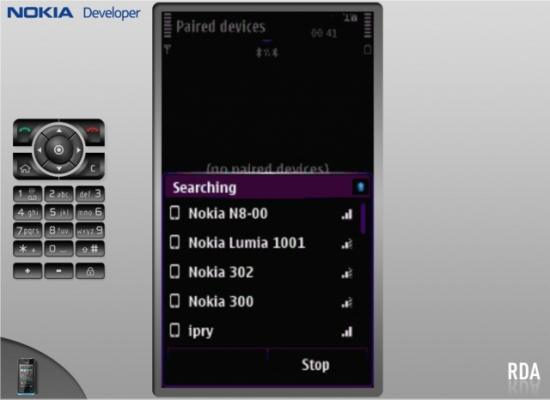 It is speculated normally that Lumia 910 is the device of Windows Phone 7.X, so Lumia 1001 will probably be Windows Phone 8 handset. But there is still possibility that Lumia 910 will be reclassified as Windows Phone 8 handset. Apparently, "1000" belongs to a new Lumia series, and according to the naming rule of Nokia, the high-leveled number 1000 will be more advanced than Lumia 900 and Lumia 610.
Nokia RDA software allows developers testing applications on a hypostatic device that belongs to others via web browser. When entering into it, you are able to learn more relative information from Nokia RDA by sending the corresponding commands. Lumia 1001 was found in this way by TechCrunch.
Until now, there is no further information and specific introduction about Lumia 1001. So it may be joke, for users can not create data on it. Compared to Lumia 910, it is quite suspicious at least. On the other hand, we are not sure whether Lumia 1001 is a new flagship model from Nokia. Maybe there is already a good name label and product number for Nokia New flagship, it will perhaps be PureView Windows Phone.
Anyway, we have marked Lumia 1001 now and further information is looked forward.
Related guide for video fun on Nokia Lumia series phones
How to Save Video from YouTube to Lumia 800
How to Download Videos to Lumia 900 from YouTube
How to rip DVD to Nokia Lumia 800 video on Mac and PC freely
How to rip and convert DVD to Nokia Lumia 900