Last updated on 2023-01-18, by video
MOTO XT875 Released: 4.5-inch Touch Screen with Dual-core Processor
As one of the dual-core smart phones released by Motorola, the delay release of MOTO Droid Bionic has received great concern. According to the official explanation of Motorola, the delay dues to some further improvements. Recently, with the re-exposure of this smart phone, the answer is settled down finally.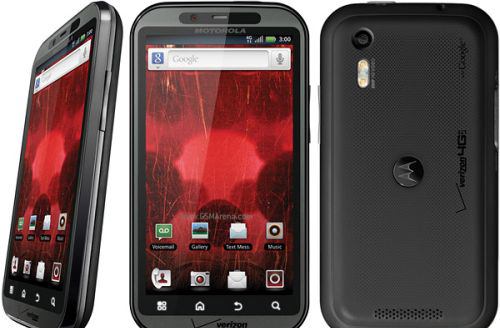 4.5-inch Touch Screen
Remarked as the smart phone releases at the same time with MOTO ATRIX 4G, the biggest advantage of MOTO Droid Bionic Inflatable Water Slide comparing to the previous version is that it is equipped with 4.3-inch qHD touch screen. Seen from the latest exposure information, it seems that Motorola wants to make a breakthrough on the screen size, that is to say, the mobile phone will be equipped with 4.5-inch touch screen so as to become the flagship product which has the biggest touch screen.
In addition, more new designs will be introduced to this phone, for example, the touch interface will be with blue semi-transparent notification bar and also with stunning animation effects.
 Processor Replaced
Although it is equipped with the same Nvidia Tegra2 dual-core processor with MOTO ATRIX 4G in its first release, from the latest test data, it is quite possible for MOTO to employ 1GHz dual-core TI OMAP4430 processor.
The most remarkable feature of this processor lies in that GPU adopts the highest level SGX540 graphics processor which is four times as the current SGX 535 performance and bring with more powerful 3D and images processing ability.
 8-million-pixel Camera
Compared with MOTO ATRIX 4G which is with 5-million-pixel camera, MOTO Droid Bionic not only employs two cameras, but also upgrades the main camera to 8 million pixels. Moreover, it is with LED supplementary light and supports 1080p video recording function.
 Supports External Docking Station
MOTO Droid Bionic brings with powerful function configurations as well as enhances user experience. It is compatible with Laptop Dock and Desktop Dock docking station.
But it still remains unknown whether the fingerprint encryption function will be removed or not and whether the 512MB RAM will upgrade to 1GB.
 Supports 4G Network
Motorola Droid Bionic also supports 4G network based on LTE technology. And also it is added with video call function. Compared to Motorola ATRIX 4G, it is weak in battery capacity, from 1930mAh to 1750 mAh.
 It is reported that the formal model of MOTO Droid Bionic is XT875. It will make an official debut in the second quarter by Verizon Wireless. The specific sales price and release date have not been confirmed yet.
 You may also have interest in: