Last updated on 2023-02-13, by video
Mozilla Officially Released Firefox 5.0 with Top 6 New Features
Mozilla received another cake from IE with the official release of Firefox 5 PC version and Android version, it is another upgrade after the release of Firefox 4 three months ago. New Firefox 5 brings with CSS animation support, do-not-track antitracking technology, Canvas drawing technique and higher level performance. The Android Inflatable Water Slide version supports Web Open Font Format.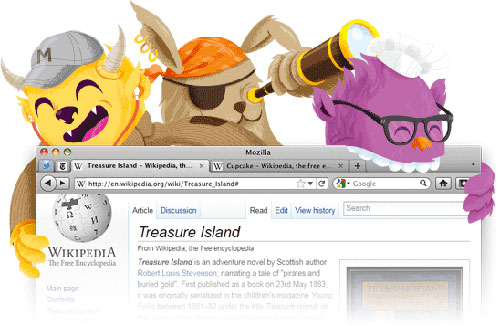 1. Support CSS animation which makes various web page elements display on computer screen correctly. It will do help to more dynamic web pages development and network applications developments.
2. Firefox new plugin SDK (called Jetpack before) enables program developers use more network technologies when programming, such as HTML, CSS and Java, etc. It can simplify the developments of Firefox plugins and prevent the replacement of the new and the old form interrupting.
3. Add-on Builder is in the rest phase and this can make plugin development easier.
4. Firefox antitracking technology is available on Android platform now.
5. Canvas can add up 2D image technology to Browser so as to ensure the browser a fast running speed.
6. It supports Web Open Font Format on Android platform currently.