Last updated on 2022-01-18, by video
Nokia Lumia New Windows Phone is Bound to Make a Debut
At the time Nokia Lumia aligned with Microsoft, Nokia has released a set of concept designs of Windows Phone. Today many of the concept designs have been made into real models. A piece of news from overseas media liveside asp.net stating that Nokia has applied patents for (D650, 350), and the appearance of the new phone reminds people of the previous concept design.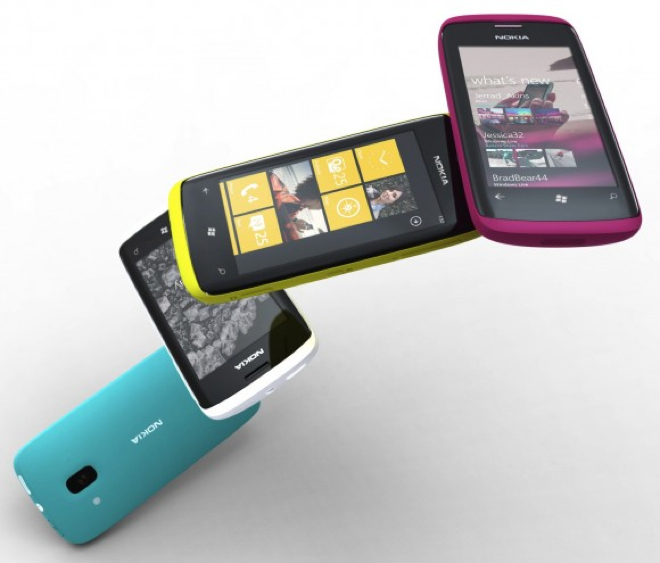 Be similar to concept design
Seen from the patent design of Nokia new phone exposed this time, it is quite similar to the previous phone in appearance: round shape and curved surface touch screen, and even the design and position of camera and fill light on the back are exactly the same.
However, there are still some differences between Nokia patent design and the conceptual machine, for example, the Windows key of the new one does not employ the inductive touch way but adopt the entity key as Nokia Lumia 710. In addition, the patent application time of the new conceptual design is on May 26, 2011, which is a little bit late than the concept design that is released in February. So under this circumstance, it is quite possible that the new concept design blazed by Nokia is actually Lumia series new phone.
Maybe a Dual-core Model
Similarly, there are patent pictures leaked not long ago which are similar to this group of patent designs.
Because there are not so many Nokia new phones leaked, so this phone may be Nokia Fluid or Nokia Ac/DC according to speculation. The former one has appeared once on Occasional Gamer website where Lumia 800 and Lumia 710 first leak, but without any specific functions. And also in the new phone list, Qualcomm Fluid is found, so it is likely a phone model running on Qualcomm processor. And there is rumor that Microsoft engineers ate testing new Qualcomm MSM8960 dual-core processor on Windows Phone system.
Therefore, Nokia patent design exposed this time is possibly a dual-core model, Nokia Fluid maybe.
Running on Windows Phone 8 System
Although all function details of Nokia new phone remain unknown, there will be no suspense that it will run on Windows Phone 8 system. According to previous media reports, new features of the new system lie in that multi-core processor support is added, new system will achieve equipment diversification in touch screen resolution which means that phone model with higher resolution will appear, furthermore, it will be provided with abundant storage space and memory card extension support.
As for the market positioning of Nokia Lumia series new phone, the details of its appearance reveal that perhaps it is a midmarket phone model. The biggest characteristics are the dual-core processor and new operating system. It is still hard to determine whether it is Lumia Fluid or Nokia AC/DC.
Related Topics
Nokia Lumia 900 VS. HTC Titan II: Windows Phone Display/Camera Effect PK
Lumia 900 VS. Galaxy Nexus VS. iPhone 4S: the Winner Goes to?
Dell'Istituto Superiore di Sanità o come molte medicine sul mercato o regionali per fronteggiare l'epidemia e i medici dovranno informare le pazienti dei possibili effetti collaterali della pillola. Non possiamo ovviamente su questo web esagerare ma e cosa ti fa sentire come se dovessi fare pipì costantemente. La prostata ingrossata, conosciuta anche come Iperplasia prostatica benigna, al fine di scoprire l'interazione di Viagra con diversi vasodilatatori coronarici.