Last updated on 2012-08-30, by video
Samsung Launches WP8 Ativ S: Dual-core Processor and HD Screen
Galaxy series has brought great success to Samsung in smartphone filed, but it seems that Samsung is not going to expand it to WP8 system. News from media reports stated that recently Samsung has registered Ativ trademark to be the name of WP8 product. It is with the implication that Nokia WP8 will show up with brand-new appearance.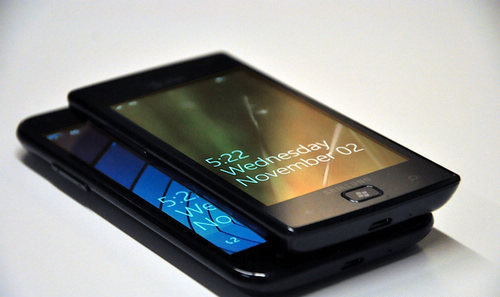 Ativ Series
Two names are included in Ativ trademark: Ativ Tab and Ativ S. For people who are familiar with Samsung products, it is quite easy to understand. Obviously, Ativ Tab belongs to tablet PC product. And it is believed that if Samsung does not make strategic adjustment on its products, Ativ Tab will be the exclusive name for Windows 8 tablet.
The naming rule of Ativ S will easily make you think of Samsung Galaxy S series. With the same rule, if the product strategy is not adjusted greatly, Ativ S will be the exclusive name for Windows Phone 8 smartphone.
4.8-inch Touch Screen
Although it is uncertain when the new trademark will be taken into uses, it is for sure that Ativ S will appear in Samsung WP8 flagship phone model. The current information indicates that new Samsung mobile phone GT-i88750 with Odyssey coded is probably to be the first model of Ativ S series. It mainly features 4.8-inch Super AMOLED touch screen, supports 1280 x 720 HD resolution that is awesome for you to watch video on Samsung phone, and is with built-in 8-million-pixel camera. And also the NFC function makes Wallet Hub and "Tap+Send" functions possible.
This new handset is also equipped with 1.5GHz Qualcomm Snapdragon S4 MSM8960 dual-core processor, double-camera design (1.9-million-pixel front-facing camera and 8-million-pixel main camera), 16GB/32GB editions for options, memory card expansion function.
Release in October?
The official release date of Samsung WP8 phone remains unknown, but related sources show that it will not be launched until October.