Last updated on 2011-07-29, by video
So You Think You Can Dance Review: Lady Gaga Cried on Dancers' Performance
So You Think You Can Dance is an American dance competition as well as a reality show that airs on Fox in the United States. This TV series started from July 20, 2005. All competitors have to go through a rigorous audition process. And when the competition comes to the end, there are about 10 to 20 dancers of different styles are selected to complete on TV nationally. During the final course, the dancers are assigned various dancing styles and partners each week to test their versatility.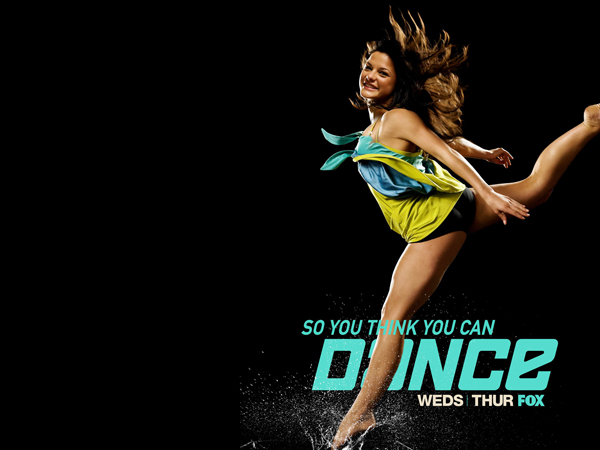 This TV series is popular around America and recently Lady Gaga was invited as the special guest to the hot show, and moved by the dancers and their endeavor on dancing, she cried on So You Think You Can Dance Live Show. The dancers were in 12 performances and let's have a review on some dancers on So You Think You Can Dance with the pop female singer Lady Gaga on the spot.
Sasha & Pasha – Quickstep (Jonathan Roberts)
The beginning of their dance was a little bit over exaggerated. And although it was an excellent dancing performance it could be forgotten soon.
Caitlynn & Ivan – Hip-Hop 9Marty Kudelka)
The dancing style is of reminiscent mood, just as the song they chose. And Ivan is more like a contestant rather than a star.
Jordan & Ade –Jazz (Tyce Diorio)
Tyce implemented all of Jordan's flexibility and sex kitten attitude to her full potential. The assisted lifts and jumps looked easy with Ade easily lifting and throwing her around.
Melanie & Neil – Contemporary (Mandy Moore)
They two coped quit well with each other and did an excellent job. The best part was Melanie's leap into Neil because of how much time she spent in the air before Neil actually caught her.
Ricky & Anya – Jive (Jason Gilkison)
The dance was fast and the flicks were in full effect. Usually Anya looks too mature for her partners, but the combination of her hair and Ricky's joy covered it up. Ricky lacked bounce and it was noticeable because of his height.
Jess & Lauren G – Lyrical Hip-Hop (Nappy Tabs)
The beginning with the rose wasn't the best and the some moves emphasized by the beat didn't work until the chorus section side-by-side choreography.
You can refer to here for more dancers' review:
http://www.thehollywoodgossip.com/2011/07/so-you-think-you-can-dance-review-going-gaga/
So You Think You Can Dance Lady Gaga YouTube Video Free Download Here
Watch So You Think You Can Dance Lady Gaga YouTube Video on iPad