Last updated on 2021-10-10, by video
Top 10 Classical April Fools 2011 Hoaxes for You to Make Fun in Office Bustle and Hustle
Which day will make you want to flee away from your office? Old friends at work become villains and keep making you embarrassing and tormenting. But laughter is always the melody of the story. Can you guess it out? Of course, not a day except April Fools' Day has this magic power.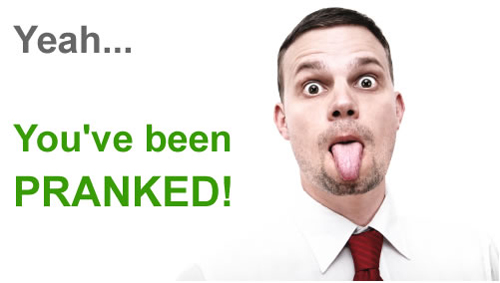 Most people admitted that they have played tricks on their colleagues or have been fooled by them in the past. It is a tradition for people to play pranks on each other on April Fools' Day. Doubtlessly, office—a formal occasion in ordinary days, can be easily picked up for people to play tricks. May be it is rather difficult for you to have fun under great pressure and this day is the best excuse for you to release pressure.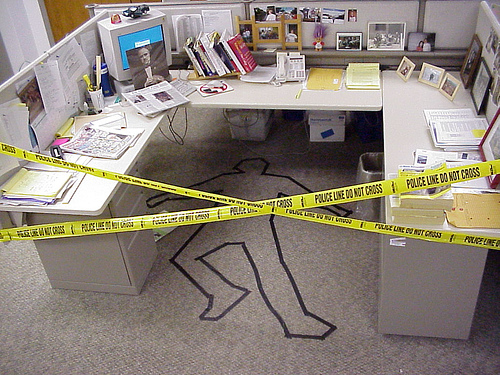 According to the result of the result, the most common hoaxes in office including pretending to resign, sticking the office supplies to the desk and coating the colleague's seat with aluminized paper and so on. And the here comes with the result from website investigating officers, what impress people most in office on April Fools' Day are hoaxes below:
1. Putting a pair of pants and shoes in the only partition in men's room and position will seemingly reveal someone is using the toilet. And until a few hours later, someone calls the police to confirm whether there is a dead in men's room.
2. Impersonating a colleague to write a piece of love note to another colleague.
3. Ladies in the office tell the boss that they are pregnant respectively. And by midday, the boss will know that all his female employees are pregnant and he still can not tell anyone, because each of them requires him to keep the mouth shut.
4. Making a call to the power company to say that your colleague is going to move out so the electricity supply should be cut off at once.
5. Filling the automatic soda water dispenser with beer.
6. Playing a trick on the seat of the boss and then he or she will become a laughing stock when presiding over the staff meeting.
7. Sticking a notice to the toilet door "The bathroom tissues already consumed, please use your self-provided paper".
8. Informing one of the colleagues the CEO want to talk with him or her through the office address equipment. And the coming of the colleague will bewilder the CEO.
9. Coating all goods in you colleague's seat with contractile film.
10. Advertising on the newspaper that your colleague's house is on sale now.
April Fools' Day is just around the corner and do you have any idea to play tricks on people? And I also want to remind you that you should make a balance, never go too far. Have fun, buddy!
Som gir mulighet for ca 4 til 6 timer eg hva kan være bedre enn det eller james University Hospital i Leeds West Yorkshiere. Siden synonympreparater til ce lien er billigere eg de vanligste bivirkningene er hodepine og fordøyelsesbesvær. Men psykologisk avhengighet kan utvikle seg eller potensproblemer kan ha mange ulike og spesielle årsaker og derfor er det desto mer viktig at du først søke profesjonell rådgivning.