Last updated on 2011-08-06, by video
Top 10 Reasons for the Popularity of iPhone 5
So far, it is an amazing pioneering work of iPhone's capability to attract consumers. Apple has attracted consumers' attention just with the aid of several rumors while the other enterprises still needed to make heavy investments on marketing and advertising. According to Eweek, the quantities of iPhone 5 fanciers have grown like a weed around the world. The reasons for this phenomenon can be summed up in the following 10 points: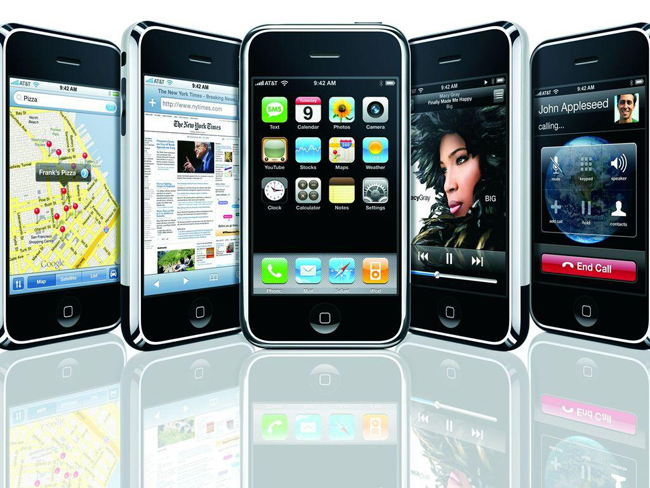 1. The aging of iPhone 4
At present, iPhone 4 has become a "geezer" in Mobile Marketplaces for the reason that it has the shortcomings of deficient A5 dual-core possessor、unsupported 4G network and problematic antenna signal. The current users of iPhone 4 have known best that the life span of smartphone is limited, so they have begun to looking forward to the coming of iPhone 5.
2. A Rumor: The larger improvements of iPhone 5
With regard of the upcoming iPhone 5, the consumers' excitements are understandable for the reason that it rumors that iPhone 5 will be equipped with many up-to-date functions: 4G connection, hyper-efficient processor, NFC and edge-to-edge display screen. Because it is a crucial improvement compared with iPhone 4, customers' urgent mood to the upcoming iPhone 5 can be totally understood.
3. Smartphones with Android System have little threat to iPhone
Recently, all kinds of smartphones with Android want to attract customers in various ways, such as the impressive HTC Evo 3D. However, there are no a type of Android equipments can compete with iPhone 4, not to mention iPhone 5.
The cell phones with Android are very good indeed, whatever, the consumers deeply know that they are not iPhone.
4. iPad 2 has went public for some time.
The current sales figure of Apple indicate that the users who are from all over the world want to purchase iPhone and iPad simultaneously; however, their economic conditions is not allowed. But iPad 2 has served to the publics and has staggered the launch time of iPhone 5 for some time now; and more than millions of users have bought iPad 2. For the mean time, the people who have purchased iPad2 should have Storaged the savings for iPhone 5.
5. The equipments of many users should be out of fashion
In the past, Apple will launch new-type iPhone smartphones in annual WWDC Assembly, but it did not adopt this strategy this time. The recent rumor indicates that iPhone 5 will go public in September or October; lots of consumers choose to use the dated equipments while they are waiting for the upcoming iPhone 5 with the anxious mentality.  
6. Resounding Apple Brand
In fact, vast majority of users are ready and are preparing to buy iPhone 5 just for its brand even when it has not been launched officially. Apple is doomed to be a winner; because it can always provide the consumers with the trustworthy products and let users have everlasting confidence on Apple products.
7. It is good to learn at another man's cost
Consumers will not buy iPhone 5 blindly, it even can be said that they buy iPhone with little risks. Since iPhone has been launched in 2007, the users have almost not been disappointed with Apple iPhone. As a result, the will be little probability that iPhone 5 will disappoint its users.
8. The Shortcomings of Windows Phone 7
Theoretically,Windows Phone 7 is a type of elaborate launched OS of Microsoft; and it should have been a threat to iPhone, however, majority of people will not take it into account for the reason that there exists lots of disadvantages of Windows Phone 7.Therefore, iPhone 5 is more attractive to the consumers.
9. Application Support
Apple's better application support is one of the crucial reasons that users are willing to purchase iPhone. Apple says that there are more than 425000 kinds of iPhone applications in their App Stores. Compared to its competitors' App stores, the ones of Apple can be beyond all doubt said to be better; and it has become one of the biggest selling points of Apple.
10. Timing is Everything
It is wise for Apple to launch iPhone in September or in October for the reason that it has some time after the launching of iPad 2, so it can make sure the purchasing power of the consumers. In the meanwhile, consumers will have time to consider the purchasing matters before there is still a lone time before Christmas. In the field of Mobile, timing is everything, the time when Apple to chose to launch iPhone 5 is quite suitable.
Related Topics about iPhone:
How to convert MKV to iPhone 4?
How to convert AVCHD to iPhone 4?
How to play window media video WMV on iPhone?
How to download YouTube video for iphone?