Last updated on 2011-09-19, by video
Top 5 Main Functions of Windows 8
Microsoft have made an inventory of the main functions of Windows 8, they presented a new image of Windows 8 with Macroscopic Angle. If you still have an ambiguous concept to Windows 8, it is sure that you will have clearer understandings to Windows 8 after you had read this article.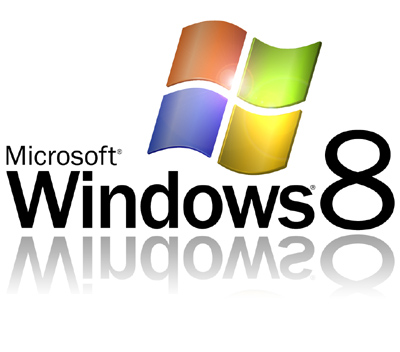 1. Optimized UI that focuses on touch operations
(1) Metro style
The bran-new Metro interface have been brought in to Windows 8, this interface have the following advantages: convenience to users to run touch operations, live View of useful information and applicability for mouse and keyboard operation
(2) Optimized browse that focuses on touch operations (Not confine to touch devices)
The websites are set up in the home position of Windows 8 device in order to provide the users with a faster and smoother touch browsing experience.
2. More methods to intensify and connect application programs
(1). The application program is the core
Your experience, full screen interface that provided for application program and your high attention to it are the focuses of Windows 8 Metro interface.
(2).The application program can cooperate whole heartedly
The application program has the function of "communication" in Windows 8; for example, you can send photos (including which are in Facebook、Flickr or your local files) to your e-mail breezily at different places.
(3). You can have same experience in different devices
You can get all the contents that are needed in life through Cloud Service—Picture, E-mail, calendar and address book, you device can keep these contents updated constantly. In the meanwhile, by means of SkyDrive, you can wherever and whenever acquire the latest pictures, files and so on through browser or the application program with Windows 8 Metro Style.
3. Performance enhancement
(1). Perfecting Windows 7
Compared with Windows 7, Windows 8 have some improvements on the aspects of Performance, safety, privacy and system stability, what's more, more space can be provided to your application program for the reason that the RAM occupation is reduced, it can even run smoothly on the most low-end hardware. Everything that can run on Windows 7 also can run on Windows 8.
(2). Easier to manage
Windows 8 has perfected Task Manager and Resource Manager (Ribbon interface), meanwhile, it provided the easier bran-new multi-screen settings options.
4. More opportunities can be provided for developers
(1)Windows Store
Wherever has Windows, Windows Store can help the developers to sell their own application programs to all over the world.
(2). Support more languages
It is allowed that the developers can do the programming on the basis of the in hand languages; and it compatibles with C、C++、C#、VB、HTML、CSS、JavaScript、XAML and so on.
(3). Hardware integration brings richer experience (Especially fore the Game)
It supports DirectX 11, developers can set up full screen games easily and acquire the smooth operation expedience.
5. New generation hardware
(1) A Windows with multiple patterns
Windows 8 supports ARM chipsets, x86 framework equipments; and it had transferred from 10'' tablet PC to 27''HD screen devices.
(2) Hot standby
Thanks to Windows 8,the ultrathin PC and the tablet PC can realize WSWink–Start function. Being charged once, it can work constantly for one day, what is more, it can keep your PC realize the network interconnection function constantly.
(3)Develop the PC proficiency totally
Windows 8 can be compatible with Windows 7 PC and the current application programs.