Under the situation that smartphones is threatening camera market constantly, the point-and-shoot cameras positioning high-end market become the outstanding ones. Recently, Canon announces that next month PowerShot series products including S 110, G 15 and SX50 HS will be upgraded. It is reported that S110 is S 100 released previously. Upgrade will be applied to S 110 touch screen, and simultaneously it supports Wi-Fi function when iOS and Android users are using Camera Window applications.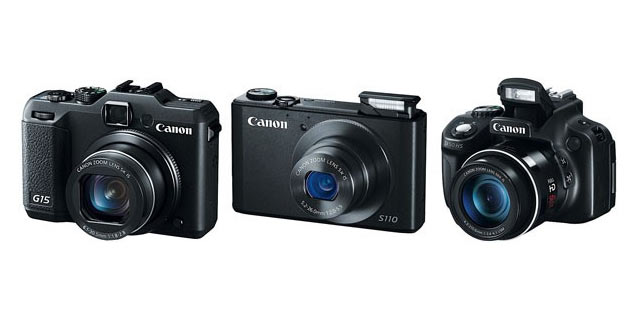 In addition, there are some adjustments in its appearance. Black and White colors will be provided for users' options, priced at $449.99.
The phone specifications of G series are quite similar to S series. Compared to G 12, G 15 adopts quicker lens. It is with 3-inch screen, supporting 1080p video recording. The camera is priced at $499.99.
The support for large zoom function of SX50 HS enables users take pictures from a long-distance scene. It is reported, this camera carries 50 x 24-1200 mm lens, which has been upgraded greatly than its predecessor SX40 35 x 24-840 mm. It is with 2.8-inch screen, priced at $479.99.