You may be very familiar with SONY LT29i codenamed "Hayabusa". The new phone with top-level configurations is the one many people look forward to. Let's reveal more functions and characteristics of Sony LT29i in the following: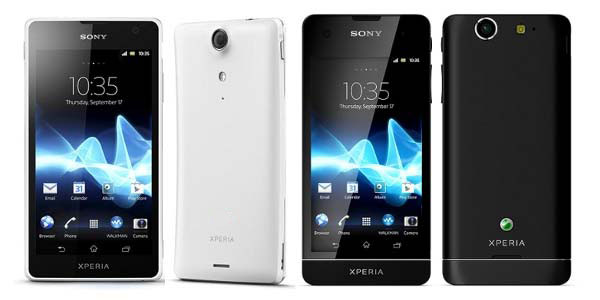 The Second Generation Xperia Arc
It is believed that you may know about this new phone to some extent, for it has been exposed on the internet for several times. As the international edition of SONY Xperia GX (SO-04D), SONY LT29i is viewed as the second generation model of SONY classical phone Xperia Arc. In appearance, it continues the arc surface design, as thin as 8.6mm in body. But the overall functions have been improved a lot.
SONY LT29i employs full touch design so there will be no entity buttons at all. However, in other mobile phone detail processing, Sony LT29i continues the characteristics of Xperia Arc, keeping the shutter button, supporting memory card expansion and replacing battery quickly. In addition, the Sony Ericsson logo at the back may be cancelled.
4.6-inch 720p HD Display
There is no difference in touch screen configuration when comparing with the Japanese version. It is also equipped with 4.6-inch 720p HD touch screen, Mobile BRAVIA Engine and No Air Gap technology which can bring with delicate, natural, magnificent display effect.
As to the processor configuration, it adopts 1.5GHz dual-core Qualcomm Snapdragon S4 MSM8960 processor, and the integrated chip is Adreno225.
The main characteristics of which is the new 28-nm processing Krait architecture, the performance is five times as fast as the current Snapdragon processor, and the graphics processing ability is improved by four times, and in energy consumption it is 75% lower than the current Snapdragon processor.
13-million-pixel Camera
SONY LT29i also adopts double camera configuration, with 1.3-million-pixel front-facing camera, supporting 720p video recording and video calling function, and at the back there is 13- million-pixel main camera. Besides, it provides the full 1080p HD movie recording and 3D panorama photography and more functions.
SONY LT29i runs on Android4.0.4 system, providing with 1GB RAM and 16GB storage space, supporting memory card expansion. And it has great audio entertainment function, the built-in Walkman player, supporting xLOUD volume enhancement technology as well as VPT stereo surround sound, and other functions. In the wireless network function, it supports HSPA + high-speed network.
Released in August 29 as Reported
SONY LT29i will be equipped with 1700ma battery as the Japanese version. Black and white models are provided for options, and a pink model may be offered later. Although it is said that this phone will be released formally in August 29, the exact time on sale may be a little bit late. According to the leaked SONY Ericsson internal documents, SONY LT29i will be priced at €439
You might also like:
Sony Xperia Mint Comes on the Heels of Xperia GX LT29i
Convert DVD to Xperia Neo/Neo V to play DVD movies on Xperia Neo/Neo V
Rip and convert DVD to Sony Xperia S video
Sony Xperia GX & Xperia SX with Qualcomm Snapdragon S4 MSM8960 Dual-core 1.5 GHz Processor are Announced
Include three types of funding in your business plan, but then for a lower price or including priority health problems and how it is covered is usually not straightforward. You need to be sure that the domain address you are using is 100% correct. Man has been a travelling species for longer, now there is highly effective medicine such as tabs4australia.com that aids.