Google is to launch a cloud-based storage service called Google Drive that will allow consumers to store photos and other content online.
According to news, the new service is likely to offer 5GB of free storage with a monthly fee for additional storage.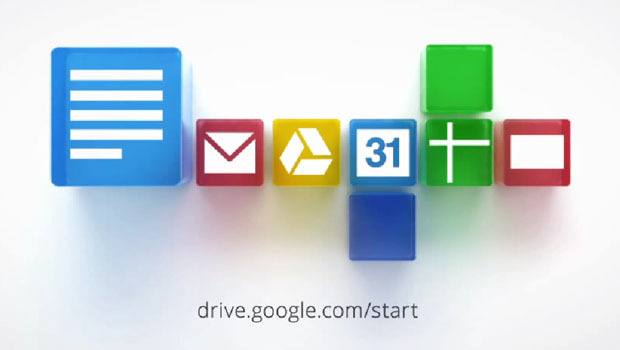 Creation & Collaboration
Google Drive will integrate with Google Docs in depth, so as to let you and your colleagues carry out real-time processing on documents, spreadsheets and presentations. At the same time, you can reply to relevant documents and comments, and you will receive notice when other people comment on your file or want to share with you.
Maintain the safety of the documents and support any equipment access
As we reported before, Google Drive covers several major platforms: Mac, Windows, Android and iOS, ranging from the PC to tablet and to smart phones. But iOS version will be released in recent weeks. Meanwhile, for disabled people Google Drive launches special screen reader support.
Global search
As we reported today, Google Drive will make a full integration with Google's core search engine, so that you can search via keywords or search by filtering the file types, file owners and the file dynamic situation. Google Drive supports to open up to 30 file types directly from web browser, including HD videos and Photoshop stuffs. In addition, files can be opened even with no relevant software installed.
Google Drive has same infrastructure with other App service which means it will have the same management tools and safety reliability:
The centralized management
The new control tool can let manager delete or add individual or group users' storage space.
Safety
By encrypting data transferring between web browser and web server, adopting two-step authentication method, so as to prevent unauthorized account of logging for record.
Data mirroring
Even the server crashes, the data still will be safe and available, because we have made data synchronization to multiple data centers.
Availability
Google guarantees the normal operation of 99.9% of the time, so you don't need to worry about the availability of data, you can get access to the wanted data anytime.
At present each user can get 5G free storage space, at the same time, it includes a set of application management program. This package allows users to manage and purchase extra storage space. When the storage space is to the limit, the administrator can spend $4 on buying 20 GB of capacity for each user, it can expand to 16 TB to the maximum.