Jelly Bean released on Google I/O 2012 brings new updates to Android System, it almost matches with Apple iOS in fluency and high speed. The voice assistant Google Now becomes the highlight of Android 4.1 Jelly Bean.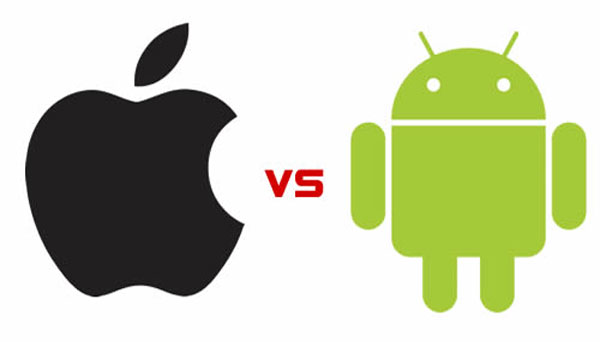 As Smooth as Butter
At first glance, "Jelly Bean" is almost exactly the same with the current Android system, the latter was launched in 2011. The functions of Jelly Bean either hide in the interior or it is only the improvements on the aesthetic design.
Jelly Bean fluency is far higher than the old version Android system, so it is called "the butter project". It is as fluent as the animation, but the speed should be improved for a pleasant user experience.
People always take it for granted that Android notice menu is more excellent than iOS. And this time, the Jelly Bean improvement fully overwhelms Apple. Only with a simple notice menu, you are able to share photos in social network, and respond to Foursquare sign with application turned off.
Google map off-line mode is newly-added which allows users to download the map of the whole city or area to phone. It will be a good piece of news for international travelers, for they do not need to pay for the high data package costs. If you are going to travel abroad, you only need to download the corresponding map.
Google Now
Google Now is the most important function of Jelly Bean, which is taken by Google to compete with Apple Siri voice assistant. What is different from Siri is that Google Now focuses on search. Google Now takes advantage of Google Knowledge Grape to provide users with the best answer. If the result is not what you want really, you can scroll down and search for the one that meets your demand.
Google Now is not only a search tool, it acts like your brain that is capable of updating the newest information. These updates appear in Google Now application in the form of CARDS, providing with the latest information.
Jelly Bean Shortcomings
Android 4.1 Jelly Bean is imperfect indeed.
Although Google has done quite a good job in the appearance and experience of Jelly Bean, this does not available in Google Play.
Compared to iPhone, there is still a gap in Android applications. Before developers switching to Android, they are more willing to develop the latest and the best applications for iPhone. Although quite an amount of devices are running on Android system, no all apps are compatible with each phone. For instance, HBO GO is not compatible with Samsung Galaxy Nexus running on Jelly Bean.
Music, movie, TV show, Magazine and more contents provided by Google Play are still not able to reach the same level as Apple or Amazon. You are not able to get access to music from Warner music channel, get approach to TV shows from CBS, get to magazine from Time magazine. Google Play has been improved a lot, but if it wants to compete with the rivals, there is still a lot of work to do.
In short, Jelly Bean system is quite good. But the cruel reality is that lots of people have no chance to use it, for it only opens for Galaxy Nexus, Nexus S and Nexus 7 tablet PC at the very first. It needs to be introduced to other mobile phones by Google operators and hardware partners.
In the following, there are some new features of Android 4.1 Jelly Bean:
● Jelly Bean ScreenLock: slide leftward to activate camera, slide upward to activate Google Now, slide rightward to unlock your phone
● Activate Google Now on main interface from bottom to the top
● Google Now: information pops up with card and users can also turn on microphone to make voice search
● Result pops up within one second
● Powerful functions of Google Now
● Video contents of sorts in Google Play for options
● New notice menu, intuitive
● Achieve sharing within notice menu, with no app activated
● Off-line Google Map is quite useful for travelling
● Chrome for Android is the best mobile browser
● Google+ for Android is with a minor update as well
Related topics you might also like:
Windows Phone 8 VS iOS 6 VS Android 4.1
The First Jelly Bean Android Tablet: Google Nexus 7
Focus on Google I/O 2012: Google Nexus Q Streamer the Small Ball Rocks Your World
Google I/O 2012 Issue: Google Glass Explorer Edition Priced at $1500