Apple first announced the new upgraded iOS 6 back in June. Since then, the company has continued to work on the over 200 new features that will be part of this new operating system. Apple returned today to show off many of the features it teased us with months ago. Here is what you can expect from the new Apple iOS.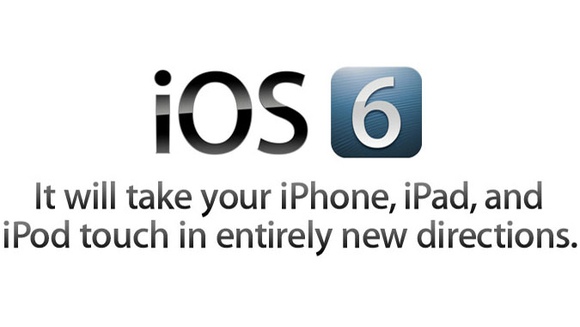 It includes a completely restructured Maps application that will use data directly from Apple's servers, moving away from Google Maps. The new application will offer more features than its predecessor, including turn-by-turn voice-guided navigation while also providing cinematic imaging as users take turns.
In addition to the cinematic imaging, the new map application will also provide users with detailed satellite imaging, including 3D models from Apple's new Flyover mode.
In addition to a new robust map application, the upgrade will offer improvements to Siri, Apple's voice-control system. The biggest addition that is coming to the iOS 6 is the ability to start applications via Siri. The voice system will also offer more information, such as sports scores, movie times and detailed restaurant information.
During the event, Apple showed all of these functions in action. Siri is not only able to gather this information on the fly, but does so with little to no lag.
Full Facebook integration is another strong point of the new iOS. Not only will developers be able to add Facebook functionality into existing apps, users will also be able to load images and photos directly to Facebook while receiving real time feedback from friends (such as likes and comments). Siri will also be able to help users post directly to their walls without the need of an external app.
Improving the Bundled Software
Apple has also made a number of enhancements to its own apps, such as Safari web browser. iOS 6 will address a number of gripes that users had with the old Safari, including adding a full screen mode and the ability to upload images to web pages. Additionally revisiting websites will be much easier thanks to iCloud Tabs, which will store user's web history in an organized format.
Some of the most welcomed fine tuning in iOS 6 addresses the basic phone apps. With iOS 6 users will be able to decline calls with text messages, send out an automatic SMS when they cannot receive calls and even enter a "Do Not Disturb" setting. Additionally, users will finally be able to take advantage of FaceTime as iOS 6 will allow them to make video calls over 3G and 4G connections.
The iOS 6 will also sport VIP email, which allows users to designate certain senders as VIPs, designating those emails with special notifications and allowing them to appear on the lock screen. Users will be able to find all of these important emails quickly as they will go into a special mailbox. Apple is also removing some limitations, as users will be able to add images and photos to emails along with personalized signatures.
Passbook
Apple also showed off its new application, Passbook, at the event which will help organize digital tickets, passes, and coupons. All of these will be stored neatly within a user's passbook, which will notify them if there are any changes, such as a change to a boarding gate. Additionally, users will be able to access this information from the lock screen.
Almost Here
The iOS 6 upgrade will be available for the iPhone 3GS, iPhone 4, iPhone 4S, and iPhone 5. Those with an iPad 2 or third-generation iPad will also be able to install the upgraded operating system as well. The iOS 6 is set to be released next week on Wednesday, September 19.