Last updated on 2012-09-14, by video
iPhone 5 Merges with iOS 6 Main Features
Although it cannot be said as a jaw-dropping piece of news for no surprises occur during the Apple product launch event on September 12 in San Francisco, it really rocks the electronic market and brings fresh blood to digital life.
The new generation Apple iPhone device is officially named as iPhone 5, which has been upgraded greatly in appearance. One important issue should be the iPhone 5 is designed for the new iOS 6. See how iPhone 5 work with some main features of iOS 6.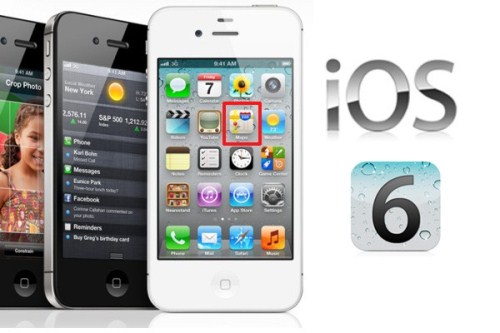 Siri Upgraded in iOS 6
When being upgraded, Siri will be with more abundant content and with more user friendliness. Siri is going to provide users with more rich and detailed contents via questioning. The upgraded Siri will achieve seamless connection with third-party applications. New iOS 6 Siri will support Chinese, including Mandarin, Cantonese and Taiwanese, etc., in addition French, Italian, and more languages from 60 countries and regions will be supported.
FaceTime Supports 3G Web-based Calling
The upgraded FaceTime is capable of supporting 3G internet calling, not restricted in WiFi condition any more. The users are able to realize video calling outdoors devoid of WiFi connection. Another vital upgrade is that users can fulfill video calling conveniently by means of Apple ID.
Phone Control Function
Call interface has been changed with hangup button added so as to facilitate phone operation. At the same time, the incoming calling control function is added to allow users setting anti-disturb mode.
Support 3D Panoramic Navigation
In iOS 6, Google Map has been given up, instead the map application developed by Apple is picked up. Navigation function will be added to new map, which will provide users with the current traffic flow condition. The navigation function will include Siri feature as well. Full-new map application will add Flyober viewing, and it is with a distinct 3D effect.
Auxiliary Function for Disabled
Considering the fact that it is quite inconvenient for blind people to use the touch screen of phone or tablet, iOS now offers voice guidance function. For hyperactivity, some buttons are forbidden to avoid accidental application quitting.
New Mobile Safari Features
iCloud Tabs has been added to Safari to allow iPhone users browse iPad or other devices saved websites. Full-new Safari browser adds off-line reading function as well.