It is no doubt that MOTO Droid 4 has received great popularity, in addition, marked as the fourth generation of Milestone this smartphone drives people scramble for it. Now, it is reported that the release date of MOTO Droid 4 dues on December 8 and at the same time the new tablet MOTO Xyboard will be officially announced.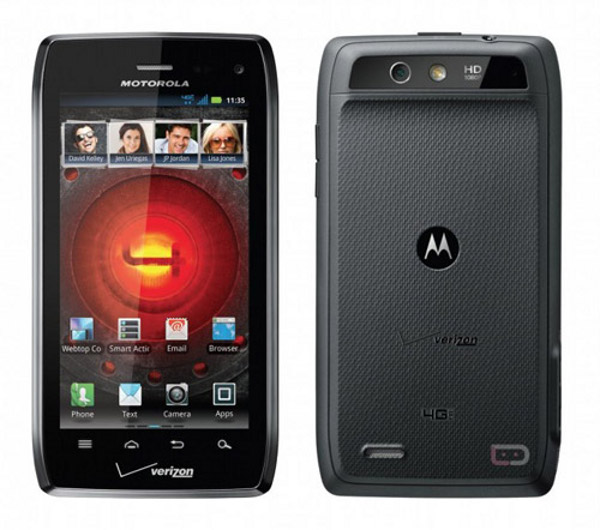 Droid RAZR Sliding Keyboard
Seen from the exposed phone image, MOTO Droid 4 integrates some elements of Droid RAZR, especially the processing style on the edge horn part which endows people with the feeling of propriety. Although the full sliding keyboard is added to this smartphone, the ultra-thin design makes its thickness limit to 12.7mm.
As the previous speculation, the fourth generation of Milestone—MOTO Droid 4 is not only with the classical full sliding keyboard design and also the direction key has been deleted from the five-line full keyboard. Besides, a lot of characteristics of MOTO Droid RAZR have been put into this smartphone, for instance, Micro-SIM card.
4.0-inch Touch Screen
As for the hardware specifications people care about, this phone is equipped with 4.0-inch touch screen qHD resolution but it still remains unknown that whether the touch screen material adopted is Super AMOLED Advanced or SLCD which is employed by MOTO XT928. And for the built-in camera specification, MOTO Droid 4 is with 8-million-pixel camera, LED fill light and 1080p full HD video recording and playing functions.
1.2GHz Dual-core Processor
MOTO Droid 4 is running on Android 2.3.5 OS and it is expected that it will be upgraded to Android 4.0 OS in the near future. The 1.2 GHz dual-core OMAP4430 processor pluses with the 1GB RAM brings users with smooth operation as well as excellent user experience.
And in addition to the support of 4G network based on LTE technology and the front-facing camera for video calling, this new MOTO Droid 4 also supports the latest Motoactv—a portable music and fitness device.
Release on December 8
MOTO Droid 4 has the ability to support GSM/WCDMA/HSDPA/CDMA GSM and can be used globally. Other functions including 16GB memory, Wi-Fi, GPS, memory card expansion and Bluetooth 4.0 are covered.
According to the report, MOTO Droid 4 and MOTO Xyboard will make a debut on Dec. 8 by Verizon.
Read More:
How to convert HD Videos to Motorola Droid X?
How to watch MKV on Motorola Droid X?
How to convert Blu-ray to Motorola Xoom?
How to convert DVD to Motorola Xoom?
How to Convert Video to Xoom?
How to convert DVD to Motorola Xoom on Mac?
How to Convert Video to Xoom on Mac?