Last updated on 2011-07-22, by video
Upcoming Upgraded MOTO Defy+ Is Equipped with 1GHz Processor
MOTO Defy possesses the ultrahigh popularity and attention because of its ultrahigh cost performance and excellent waterproof and dustproof functions, besides, the striking sales results help MOTO (The company that likes to develop the classical popular products)to find new commercial opportunities. A few days ago, according to the media, MOTO are arranging to offer this Upgraded Version MOTO Defy for American operators. To bring more fluent speed control, MOTO Defy is equipped with 1GHz processor, and this is its main feature.
1GHz Dominant Frequency OMAP 3620 Processor
Despite the popularity of MOTO Defy, the only shortcoming of this type of phone is that the processor can not reach 1 GHz. As a result, by means of exchanging the new processor, MOTO use its adept method"New concepts in an old framework" to promote its full upgrade. On the basis of the statements of oversea media, the TI OMAP 3620 processor with 1GHz dominant frequency will be used in this upgrade version named MOTO Defy+; and it can bring you the better experience of more fluent controlling.
And for the processor has been used in the business cell phone MOTO DROID Pro, although the overall performance is inferior to OMAP3630, it has better I/O performance score in software testing. In addition, instead of previous MOTO embarking, the PowerVR SGX530 graphics chips that integrated in this processor is more remarkable; and compared with the previous types, it is predicted that the game performance will be promoted and improved.
How to convert HD Videos to Motorola Droid X?
How to watch MKV on Motorola Droid X?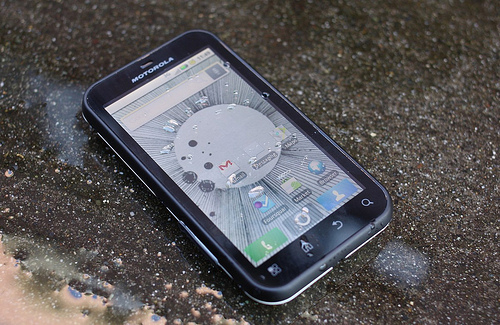 Other Functional Changes
There are no prominent functional changes on MOTO Defy+, and the mounted system version will be Android2.3.3 for the reason that it is a latest type in the market. Meanwhile, this type of cell phone will provide the support of HSPA network with frequency channel of 850/1900/2100MHz because of the custom-built machine type identity. But on the aspect of other hardware configurations, MOTO has not upgraded its RAM volume, and its hardware specifications are just more of the same: including build-in 5-million-pixel camera and 3.7-inch touch screen with WVGA resolution. (Enjoy Video on MOTO Phone)
Unfortunately, it is uncertain when MOTO Company will launch this MOTO Defy+. But there not exists many changes on the phone itself, and on its appearance and other functional configurations, so it is believed that the type of cell phone should be officially launched on North American market in the short term.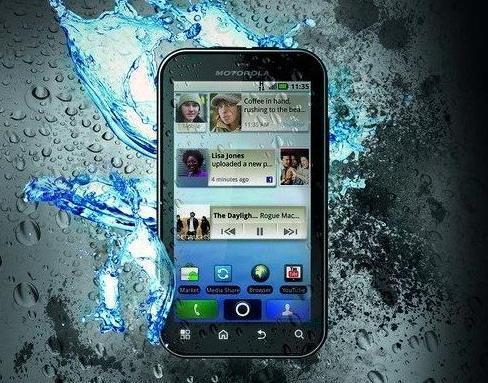 MOTO Domino Will Come Out Soon
Except for the MOTO Defy+ with upgraded processor, another new-type cell phone of MOTO which add the suffix "+" in its type designation, the upgraded version of onsale MOTO Domino(XT316): MOTO Domino+(XT531)will be put into the market soon. Comparatively speaking, what the difference is that it has the larger extent of function upgrading and the agents treat it as the most competitive ultrathin Smartphone with full touch screen.
According to the disclosed information of the users, MOTO Domino+(XT531)will be equipped with 3.5-inch touch screen with HVGA resolution (Touch interface have fast switching function); 5-million-pixel camera , LED fill-in light, 800MHz Qualcomm MSM7227 processor, 512MB RAM and 512MB ROM volume; and it supports the functions of automatic focus and video recording; meanwhile, it also supports the function of memory card expansion ( Up to 32 GB).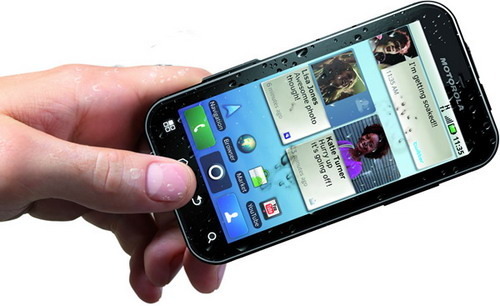 Read More:
New Flagship MOTO Dinara Exposed with 720P High Definition Screen
MOTO Photon 4G Officially Released