Currently, a piece of smartphone named Samsung Galaxy S Blaze Q unveils on the internet. It adopts the sideslipping design which is quite suitable for users who are inclined to keyboard inputting.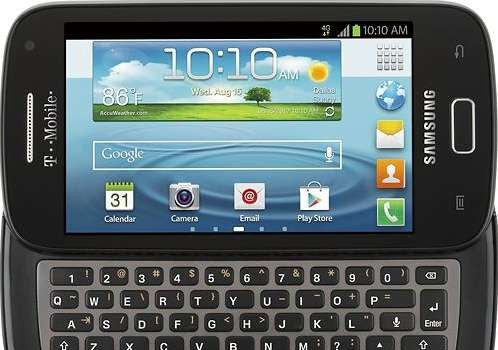 Sources say that this phone will employ 720p HD display, but the screen size remains unknown. It is with embedded Qualcomm S4 dual-core 1GHz processor, 1GB RAM, 16GB ROM and running on Android 4.0 operating system.
Samsung Galaxy S Blaze Q will be customized by AT&T, supporting HSPA+ network and the fastest downstream speed can reach 42Mbps. Of course, the most attracting point should be the full keyboard design. There are few mobile phones adopting full keyboard design, so it should be a selling point of Samsung Galaxy S Blaze Q.
The official release date of Samsung Galaxy S Blaze Q remains unknown, but rumors said it would be a certain time in August. Wait and see what this Samsung Galaxy S Blaze will bring to us.
Read More
Top smartphones duel – Samsung Galaxy S III vs Nokia Lumia 900
Watch HD Blu-ray movies on Galaxy S lll freely