Bluetooth 4.0 new technology has quietly walked into our life, those we are familiar including the popular Apple iPhone 4S, the new iPad, MACBOOK… And focusing on wireless headset field all the time, Woowi has paid attention to the technology application behind Bluetooth 4.0, with keen insight it becomes the first to launch the world's first Bluetooth 4.0 wireless music headphones–Woowi HERO, which has got technical authority authentication from Apple.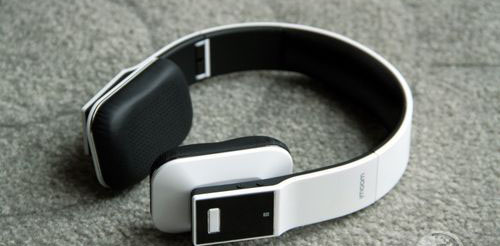 Let's take a look at what new surprises HERO brings to us in the following:
Bluetooth 4.0 technology, high speed, low power consumption, multipoint links, 100-metre link
So far, there are six editions of Bluetooth technology: V1.1/1.2/2.0/2.1/3.0/4.0. Bluetooth 4.0 as the latest technology, can be marked as the Bluetooth peak so far. Bluetooth 4.0 puts forward the comprehensive agreement standard, which is divided into low power consumption, classical Bluetooth and high-speed Bluetooth three modes. 1. High-speed Bluetooth focuses mainly on data exchange and transmission. 2. The classic Bluetooth stresses on information communication, equipment connection. 3. Low-power Bluetooth just as its name implies, focusing on device connection that does not take too much bandwidth flow. Three kinds of standards collocate mutually, can realize more technology improvements, such as high bandwidth data transmission, multipoint links, low power consumption and 100 meters or above link distance, and so on. Woowi HERO also successfully carries Bluetooth 4.0 wireless technology, when compared with the traditional wireless Bluetooth headset it has qualitative breakthrough.
Folding HERO, the most relaxing Bluetooth 4.0 headset
In design, Woowi HERO continues the classical design style of BTHC-002: fashionable, simple and comfortable wearing, which can reveal personality when going with iPhone 4S, the new iPad and MacBook.
Woowi HERO has good design, coming from the shape and sense of the headset appearance, and the folding design adds highlight to it.
Woowi HERO, receiving certificate from Apple
It is reported that Woowi HERO is the first Bluetooth 4.0 wireless headset product receiving certificate from Apple, supporting AAC (advanced audio coding) and high-fidelity Apt-X technology, whether going with iPhone 4s, the new iPad or MACBOOK, Woowi HERO can provide unimpeded music support, and can show headset power within Apple devices, letting users to get access to the state of the wireless headset.
Of course, Woowi HERO is not simply a wireless headset. In addition to the audio control keys, there still contains a USB port and a standard 3.5 mm headphone interface. As is known to all USB interface is used for power charging, but the 3.5 mm earphone interface may confuse you.
As a matter of fact, Woowi HERO can not only wirelessly get access to audio, it can as well get approach to music through the USB interface and 3.5 mm earphone interface.
Bluetooth 4.0 wireless transmission is remarked as the most advanced transmission application technology at present. Woowi Bluetooth 4.0 wireless headset HERO fills the market vacancy.