Just as the previous rumors, the next generation Kindle Fire is scheduled on September 6, 2012. It is said that Amazon will hold media activity to release this new product. It has become hot topic what products Amazon will launch on that day. Now we have confirmed that Kindle Fire 2 is undoubtedly within the list, and at the same time, the first Amazon smartphone will be launched as well.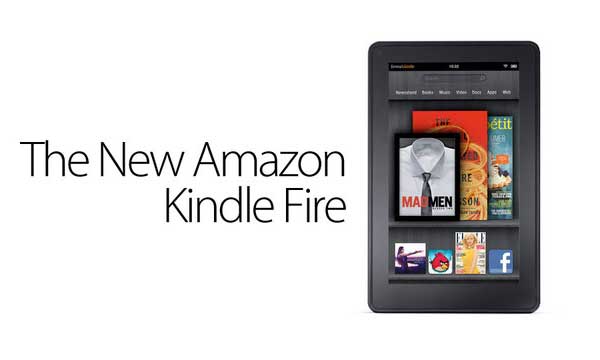 The first generation Kindle Fire has been issued for nearly one year. At the very beginning, many people were not sure what performance it would bring to users and whether it would have an influence on Apple iPad. However, with smaller size and cheaper price, the product sales are beyond the expectation.
Some experts say that Amazon is planning to release the second generation Kindle Fire, just before the time Apple releases iPad Mini. There will be a direct competition between iPad Mini and Kindle Fire 2. Simultaneously, the success of Google Nexus 7 should be taken into consideration.
However, the 7-inch upgraded Kindle Fire may not be the only one Amazon is going to launch. According to sources, Amazon is seeking the chance to expand into larger size tablet so as to compete with Apple iPad.
Last month, New York Times report says that "when a developer is introducing Amazon plan, he/she says that Amazon is developing a new Kindle Fire with larger screen which is more prefect for watching video. It is used to compete with iPad directly."
After several days, we can get access to Kindle Fire 2. Are you guys ready?
Read More:
All Rumors on Amazon Kindle Fire 2 Tablet