The WiMAX Android smartphone HTC J (ISW13HT) has been formally released in Japan.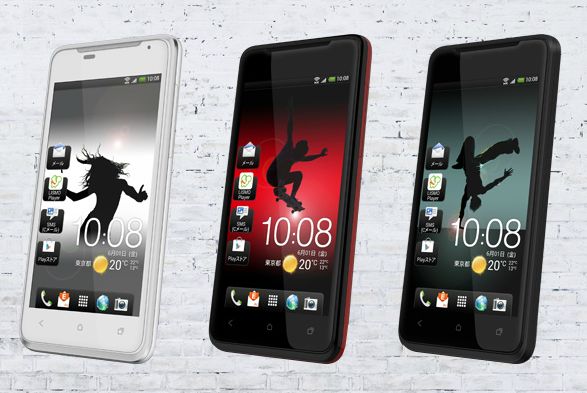 HTC J is equipped with specifications that are similar to HTC One S: 1.5GHz dual-core Snapdragon S4 processor, 4.3-inch AMOLED qHD wide screen which is great for watching DVD video on HTC J, built-in 16GB storage expansion, microSD card slot, 8-million-pixel rear camera and 1.3-million-pixel front-facing camera, running on Android 4.0 ICS system.
One point that is relatively special on HTC J is that it supports WiMAX wireless network. WiMAX, also called 802•16 wireless MAN and its full name is Worldwide Interoperability for Microwave Access. It has extended to North America, Europe, Asia and other regions, with relatively low cost, is able to cover 25 to 30 miles of range, so that it is considered to be the most competitive opponent of 3G network.
More interesting, UrBeats headphones are also attached to HTC J. HTC has announced to give up Beats headphone not long ago for headphone is not one of the elements that will be considered when purchasing a smartphone. Obviously, the manufacturer has not begun to execute this strategy.
The size of the HTC J is 132 x66x11. 2 mm, weighs 142g, 1810 mAh battery capacity, will be listed in this summer with white, black, red three colors for options, but the price information remains unknown.