Last updated on 2012-07-27, by video
6 New Products Will Come from Apple the Second Half Year
The analysts say that more new products will be launched in the second half of 2012. In addition to the next generation iPhone 5, other new products including iPod Touch, iPod Nano and iPad Mini will be released during the busy season. Wall Street analysts and investors think that an Apple sale in this quarter is lower than the expected. The causes includes decline in iPhone 4S sales, delay in new iPad release in China, and put-off of new iPhone debut.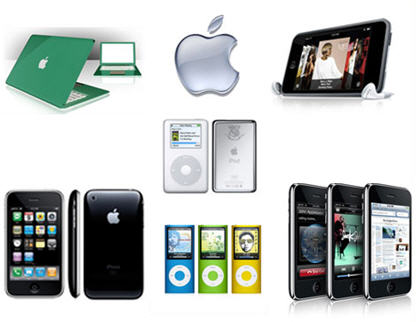 Last quarter, there are 26-million to 28-million iPhones for shipment, which is lower than the expected 29-million pieces. But this is the normal phenomenon before new product launch, instead of weak market demand.
In addition to concern about iPhone sales, Wall Street also shows concerns on the impact Apple receive from the rise of Google and Amazon in mobile market. Consumers show great interest in the smaller and cheaper Nexus 7 released by Google. The analysts state that there is not a technology company can occupy the first position in a long term.
Even so, the market will focus on the new product. There are a series of actions of Apple new products, for example, the revised new iPad, 21.5-inch and 27-inch iMac, iPhone 5, 13-inch Retina MacBook Pro, new iPod and iPod Nano. New products will be released in the second half year. In September, the 13-inch MacBook Pro and iPod Touch, iPod Nano will begin delivery.
The market also rumors that iMac is likely to come out in September. The revised version of new iPad is only with smaller connectors, with collocation of the new iPhone 5 debut.
The whole year apple tablet computer sales should be 68 million sets, including the new, old iPad 2 and the new iPad, iPad mini, etc. iPhone sales should be 150 million sets, and in the next two quarters, iPhone 5 May bring great influence. This will be the most important upgrade since the launch of iPhone.