Last updated on 2023-01-30, by video
720P Dual-core MOTO Droid HD Leaked
Although it is not the first time for Motorola Droid HD to expose itself in public, what really draw people's attention goes to a series of pictures from Flickr. Drawn from the EXIF information, these pictures are from a type of device called "Motorola Droid HD". It is supposed that it is another new smartphone from Motorola with outstanding image performance and displaying effect.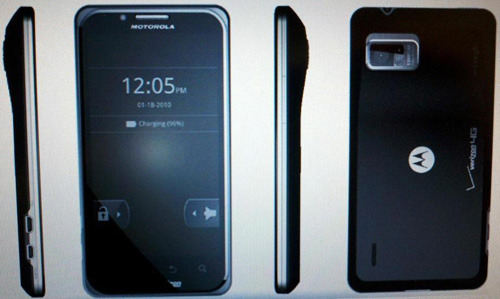 As to the specific features of Motorola Droid HD, there are two statements. The first statement said that it is another brand-new smartphone which bouncy castle for sale will be equipped with a touch screen with higher resolutions than qHD, similar to the screen specification of the rumored Google Nexus Prime. The second statement said that there will be a breakthrough in camera specification that it may be with 14-million-pixel camera which supports 1080p HD video recording and playing, will be released as the upgraded version of Motorola Droid Bionic.
 What should be mentioned is that Motorola does not employ Nvidia Tegra T2 in this phone any more, instead, it will be with new TI OMAP dual-core processor chip. As to operating system, it may runs on the latest Ice Cream Sandwhich which will bring with more fluent using experience. The most striking point of this processor lies in that it adopts SGX540 graphics processor. It will be four times in performance comparing to the current SGX535 and with more powerful 3D performance and graphics processing capability. Meanwhile, the processor core performance will be 1.5 times as the previous ARM Cortex-A8.
 Moreover, Motorola Droid HD supports 4G network based on LTE technology. And for the sake of realizing video call function, it is equipped with front-facing camera. Besides, it is equipped with more powerful functional configurations. In user experience, it adopts the features of ATRIX 4G so that it is compatible with Laptop Dock and Desktop Dock.
 Then what are the outstanding points of MOTO Droid HD? Focus on this blog for more details.
 Read more about Motorola phones:
 Motorola Droid 3 Will be Issued on July 14 According to Best Buy Ordering System
 MOTO DROID 3 Reveals Its True Color with Dual-core Processor
 MOTO Photon 4G Officially Released
 MOTO XT875 Released: 4.5-inch Touch Screen with Dual-core Processor