The 64th Cannes Film Festival released the film lists of the competition unit, competing for the Golden Palm this year. The Cannes film festival opened on May 11 and runs until May 22.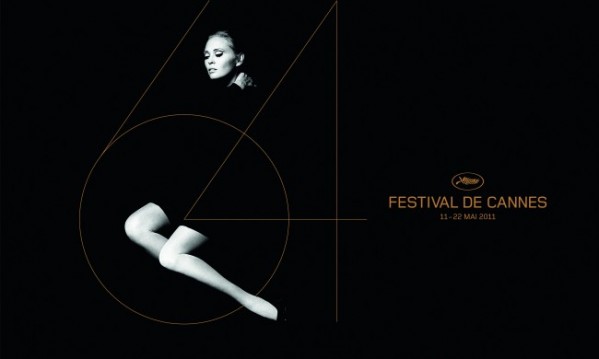 The competition unit participated movies (19 films)
The Skin I Live In(Pedro Almodovar)
L'apollonide(Souvenirs de la maison close)(Bertrand Bonello)
PATER(Alain Cavalier)
Hearat Shulayim(Joseph Cedar)
Bir Zamanlar Anadolu'da(Nuri Bilge Ceylan)
Set Me Free(Jean-Pierre Dardenne, Luc Dardenne)
Le Havre(Aki Kaurismaki)
Hanezu No Tsuki(Naomi Kawase)
Sleeping Beauty(Julia Leigh)
Polisse(Ma?wenn Le Besco)
The Tree of Life(Terrence Malick)
La Source Des Femmes(Radu Mihaileanu)
Ichimei(Takashi Miike)
Habemus Papam(Nanni Moretti)
We Need To Talk About Kevin(Lynne Ramsay)
Michael(Markus Schleinzer)
This Must Be The Place(Paolo Sorrentino)
Melancholia(Lars Von Trier)
Drive(Nicolas Winding Refn)
 Certain Regard Unit
Restless(Gus Van Sant)
The Hunter(Bakur Bakuradze)
Halt Auf Freier Strecke(Andreas Dressen)
Hors Satan(Bruno Dumont)
Martha Marcy May Marlene(Sean Durkin)
Les Neiges Du Kilimandjaro(Robert Guédiguian)
The Day He Arrives(Hong Sangsoo)
Bonsai(Cristian Jimenez)
Tatsumi(Eric Khoo)
Ariang(Kim Ki-duk)
Skoonheid(Oliver Hermanus)
At Maintenant On Va Ou?(Nadine Labaki)
Loverboy(Catalin Mitulescu)
Yellow Sea(Na Hong-jin)
Trabalhar Cansa(Julian Rojas, Marco Dutra)
Toomelah(Ivan Sen)
Oslo, August 31st(Joachim Trier)
Miss Bala(Gerardo Naranjo)
 Non-competition Unit
La Conquete(Xavier Durringer)
The Beaver(Jodie Foster)
The Artist(Michel Hazanavicius)
Pirates of the Caribbean: On Stranger Tides(Rob Marshall)
 Midnight Presentations
Wu Xia (Peter Chan)
Dias de Gracia(Days of Grace(Everardo Gout)
 Special Presentations
Labador (Frederikke Aspock)
Le Maitre des Forges de L'enfer(Rithy Panh)
Michel Petrucciani(Michael Radford)
Tous Au Larzac(Christian Rouaud)
 Focus on here for more information about the 64th Festival de Cannes. You can download Festival de Cannes films for enjoyment. Or convert Festival de Cannes films to tablet PC for appreciation.