Last updated on 2022-12-14, by video
Apple iOS 4.3 Release: Information You Should Get about This Operating System Mythology
Concept of iOS
iOS is an operating system specially designed for iPhone. Generally spezking, iPhone, iPod Touch and iPad are all run on iOS. Just like the Mac OS X it based on, it adopts Darwin. Originally it was called iPhone OS, and changed its name to iOS until the WWDC conference in June, 2010. iOS system architecture is divided into four levels: the core OS layer, the core services layer, the media layer and the cocoa touch layer.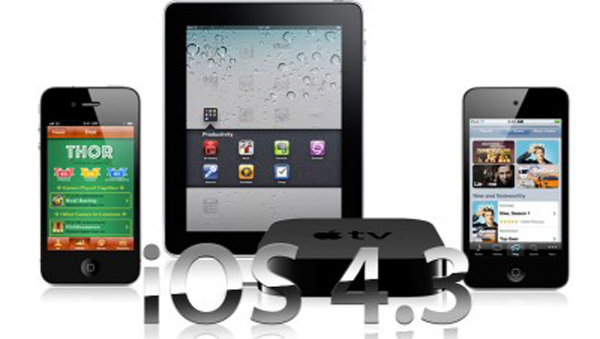 Apple releases iOS 4.3 which bouncy castle for sale supports iPad, iPad 2, iPhone 4, iPhone 3GS, iPod Touch 3 and iPod Touch 4. There will be a series of bright spots along with iOS in its upgrade every time. Now let's take a look at something you should know about this new iOS 4.3 in the following:
1. iOS 4.3 will contains a faster Safari browser
At present, the mobile Safari browser contains Nitro JavaScript which is the same with what is in desktop Safari. And this will ensures the quick web browsing speed.
2. iOS 4.3 will put AirPlay into iPhone video
With the help of iOS 4.3, users can directly transfer iPhone video to Apple TV through AirPlay.
It is reported that there is a considerably great improvement in iOS 4.3. Even the third-party applications can make use of Airplay so that users are no longer limited to use Apple applications to transfer songs, movies, photos and other media files to Apple TV. AirPrint wireless printing is also included in iOS 4.3.
3. iTunes home sharing function is included in iOS 4.3
For home users, the best function in iOS 4.3 will go to the huge iTunes library. With this function there is no need for users to put media contents to iPhone, iPod and iPad to the full. Instead, they are allowed to turn to iTunes home sharing function to transfer media resources on Mac or PC to iPhone, iPod Touch and iPad.
With this function each of the iOS device storage space is limitless when the user is at home.
4. iOS 4.3 brings iPhone 4 with personal hotspots function
Nowadays, more and more apps are designed for iPhone. You can make iPhone ringtone with iPhone ringtone maker and convert video to iPhone with iPhone video converter Mac.
Just as the forecasts, iOS 4.3 provides iPhone 4 users with a shining new function: personal hotspots. This function makes iPhone 4 into a Wi-Fi access point. Up to five Wi-Fi devices can access to network and with a quick upload and download speed.
5. iPad directional lock function regression
During the first generation iPad debut, its side button can lock the screen image direction and which is considered cool for many people. However, Apple changed the button into a silencer button. As a matter of fact, there has been a voice control button on the other side. Consumers can change these buttons function according to their own habits.
6. iOS 4.3 is with special video effect
It is an improvement made for FaceTime fans. iOS will bring multiple photo processing effects to your iOS 4.3 devices camera. It can conduct the real-time photo effect processing such as X-Ray and thermal camera.
7. iOS supports applications subscriptions
The Guardian revealed the news that iOS 4.3 can support routine iOS application subscription.
8. iOS 5.0 will make a debut in summer
It is supposed that Apple will launch iPhone 5 in summer this year, simultaneously, iOS 5.0 will make its first debut.
And there is a rumor that iOS 4.3.1 will be released in the near future. Whether iOS 4.3.1will be the predecessor of iOS 5, only time will speak.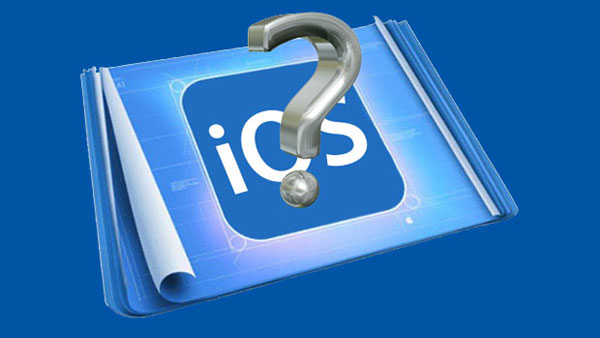 Want to know more information about what is hot in your life, never turn away!