Last updated on 2022-12-02, by video
Apple Reveals iPad 2: An All-new Design Along With New Features
It is again a great event for Apple in San Francisco: the long-expected iPad 2 is unveiled finally. According to Apple, iPad 2 is thinner than the original iPad, with fresh new A5 chip employed and white version being about to release.
Apple announced that iPad 2 would be on sale in United States from March 11 and would be put into the market in the other 26 countries from March 25. There are three models with Wi-Fi only: a $499 version with 16GB, a $599 version with 32GB and a $699 version with 64GB. If it is equipped with Wi-Fi and 3G, there are also three models: a $629 version with 16GB, a $729 version with 32GB, a $829 version with 64GB.
Although Jobs has asked for a sick leave in early time, he startling attended the conference. There was a long standing ovation when he appeared. Jobs explained to the audiences that they have been developing the product for a long time so he didn't want to miss the chance.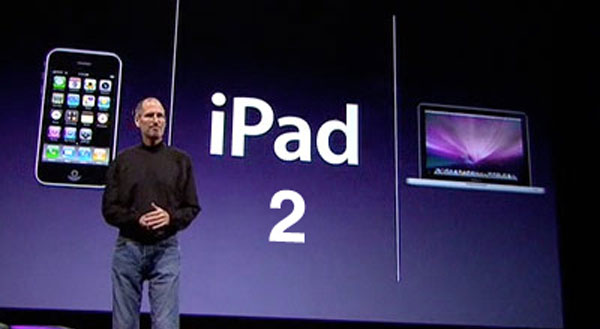 As expected, this new generation features with two built-in cameras for use with FaceTime video chat and other apps and a built-in revolving bouncy castle for sale connector which links iPod Touch and iPhone. In appearance, iPad 2 is thinner than the original iPad, from 13.4 mm to 8.8mm. Steve Jobs said it is even thinner than iPhone 4. With the fresh new A5 processor, its dual-core processing capacity doubles the original iPad.
In addition, iPad 2 supports 1080 video out with the help of an Apple VGA Adapter or Apple Digital AV Adapter. More surprisingly, especially for female users, they can make a selection between a black or white iPad which will be on market at the same time. It is in sharp contrast to the iPhone 4 which has been fired up in the past months.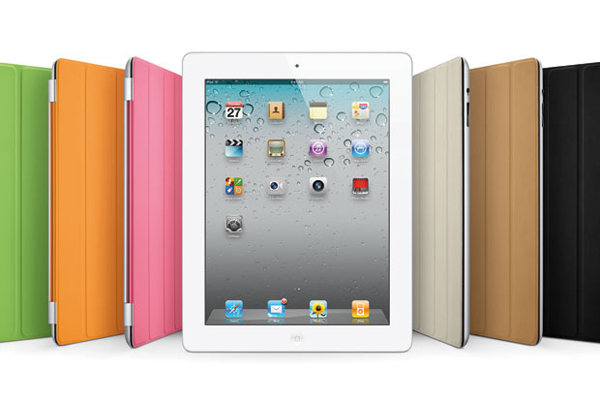 During the spot demonstration, Jobs attacked the rivals and called 2011 as "The Year of the copycats". He stated that some people laugh at Apple for it wields magic and the price of iPad is rather unreasonable. Jobs argued against that why in 2010 Apple has sold 15million iPad and earn over 9 billion U.S. dollars. The truths do make competitors sink into deep confusion. What's more, in his words there are 65 thousand iPad apps in App Store in contrast to at most 100 apps of the competitors. What he also confirmed is that iBook users can purchase books published by Random House.
Are you ready for iPad 2 now? It is so cool to have such an awesome tablet on hand. Do you want to watch the latest Oscar movies on this new iPad 2? You just need to draw help from a little helper—iPad Video Converter, with which you can transfer video in any formats to iPad compatible formats. Therefore, you can enjoy any Oscar movies like Alice in Wonderland, The King's Speech, The Social Network, Black Swan, Winter's Bone with the second generation iPad. Let's wait and see what surprise it can bring to you.
Technical Specifications:
Size: Height: 8.8mm
Width: 185.7mm
Length: 241.2mm
Weight: 601g
Display: 9.7 inch, IPS, 1024 x 768
Memory: 16G, 32G, 64G
Processor: 1G Dual-core A5
Camera: Rear Camera (720p, 30frames/s)
Sub Camera (VGA, 30frames/s)
Endurance: 10-hour wifi video or music, 9-hour 3G internet surfing
Connectors: 30 stitches Apple special interface, general headset, speaker, microphone
Inductor: 3-axis gyro, accelerometer, sensillum opticum
Location: Wi-Fi and digital compass