Last updated on 2011-04-18, by video
Code-named Solana Dual-core MoTo Milestone 3 Exposed Itself to the Public Again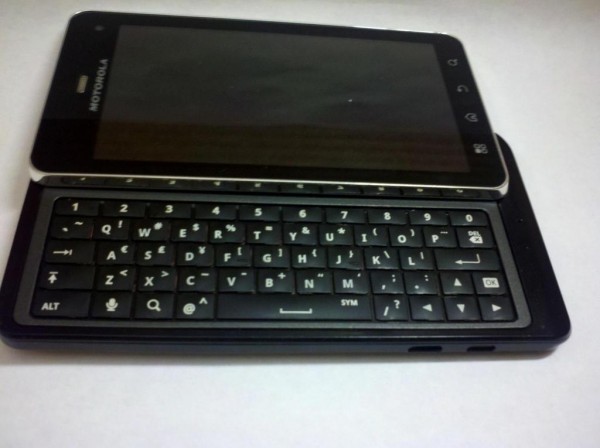 Motorola is always fond of releasing numerous follow-up versions for its classical model. Since the two generations of its Milestone series have been welcomed by the public, it is no doubt for Motorola to release the upgraded version again. The photo of MoTo Droid 3 has exposed last month, and now it is at presence again through the BlueTooth Qualification Test.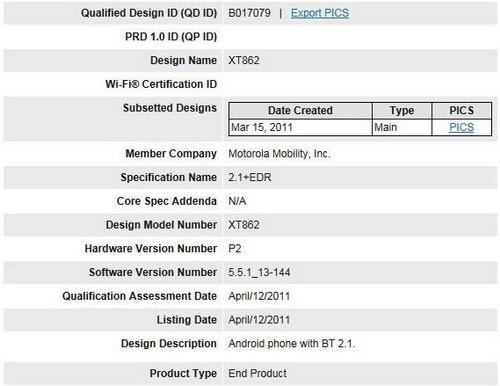 Code-named Solana
Although the real machine of MoTo Droid 3 has not been revealed at the BlueTooth Qualification Test this time, it has brought us with some important information, for example, the code name is "Solana" and the future model of this mobile phone is XT 862.
A lot of Medias have ever considered this was actually MoTo Droid 3 and were quite surprised at the totally different method of definition of this phone from other Droid phones. As a matter of fact, what is approved by the BlueTooth Qualification this time is the GSM version of Droid 3—Milestone 3.
TI Dual-core Processor
Except for the confirmation of phone model and identity, as the successor of MoTo Milestone 2, MoTo XT862 will introduce dual-core processor. On the other hand, according to the latest news this phone does not employ Nvidia Tegra 2 dual-core processor but continues to use TI OMAP product. Compared with the other phones, it takes advantage of the brand-new multi-core OMAP 4 application platform which has made a great improvement on overall performance.
According to the relevant data, TI OMAP 4 platform adopts 45 nanometer technology, with dual-core Cortex-A9 MPCore processor chip, embeds with POWERVR SGX540 graphics engine, provides ISP for exclusive use, supports full 1080p HD recording and playback, and the excellent power management technology can support 10-hour 1080p HD video playback.
4-inch qHD Touch Screen
Motorola Droid series and Milestone series are different from each other in network support and similar to each other in hardware configuration. So the specifications of the Motorola Milestone 3 will be identical to the Droid 3. That is to say, the 3.7-inch WVGA touch screen will be upgraded to 4-inch qHD (960*540) so as to reach the top level of the current smartphone.
Motorola Milestone 3 also adopts sliding QWERTY keyboard design and is thinner than the previous two generations. The keyboard presses increases from 4 rows to 5 rows so that text input will be easier. Furthermore, HDMI is added to one side of the phone body, users can play the HD videos on other devices through connecting line.
Double Cameras Equipped
Motorola Milestone 3 will also adopt double camera configuration. The front-facing camera guarantees users to achieve video call through high-speed network. The master lens at the back will be upgraded to 8-million pixels and it owns with the functions of LED flashing light and automatic focusing, supports 1080p video recording and playing.
Meanwhile, the machine will also provide Mirror Mode which enables HD TV video playable on mobile phone and makes phone video playable on LCD TV by linking with the new-added HDMI connector.
Release on May
As for the other functions, Motorola Milestone 3 is similar to other models: supports GPS navigation, 3.5-mm headset interface, WLAN connection, Bluetooth, mass storage, etc. It is still unclear whether it will support 4G network.
Although the exact release day has not been revealed, it is probably to make a debut in May. Let's wait and see until then!