Last updated on 2011-05-18, by video
Google Earth Optimizes for Android Tablet
When Google Earth was first released in 2005, lots of people still inclined to use clamshell phones. It was still a distant dream to pocket the earth with about 197-million square miles. With the release of Google Earth for Android last year, Android users realized the dream. And recently, with the latest Android 3.0 tablet issued, the development team hopes to take full advantage of new Android tablet's wide screen and robust processor.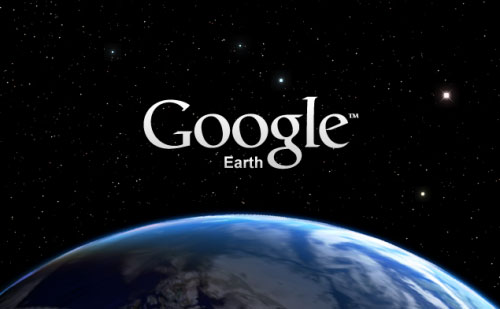 Now the upgraded version of Google Earth for Android has been released which makes Google Earth look better on Android tablet. Full texture rending 3D modeling support is added to the new version that makes sightseeing on Manhattan streets more real than ever before. Items such new operating bar, Flight destination, Places, Panoramio photos, Wikipedia and 3D construction, etc are attached to the top in order to simply the searching process.
Transferring from mobile phones to tablets just like shifting from regular cinemas to IMAX. The development team achieves the popup function on Google Earth view by making good use of wide screen, by doing which can get access to more information without switching among different pages.
With the help of Android tablet wide screen, you can fly around 3D arena while browsing photos on Panoramio. The photos will pop up from the screen picture and achieve direct interaction so as to prevent the scenes of arena and the surrounding from losing. In addition to the above, you can choose to preview the pictures by clicking on the layer button on operating toolbar.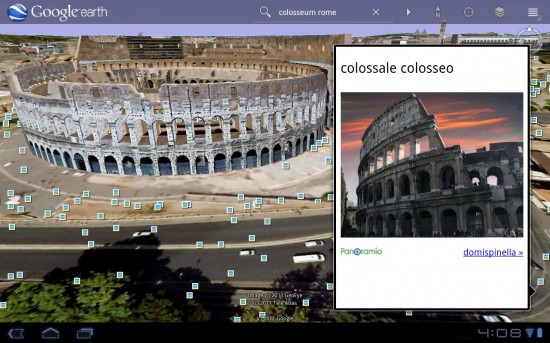 The new version of Google Earth for Android is available for Android 2.1 and higher. And new Android tablet design is available for Android 3.0 (Honeycomb) and higher versions.