Last updated on 2012-05-09, by video
Google+ Hangouts on Air Live Broadcasting Makes an Official Worldwide Release
Hangouts on Air function is formally launched for Google+ users globally by Google. Chatting publicly has great advantages: celebrity interviews paying and nonprofit activities demonstrating, for example.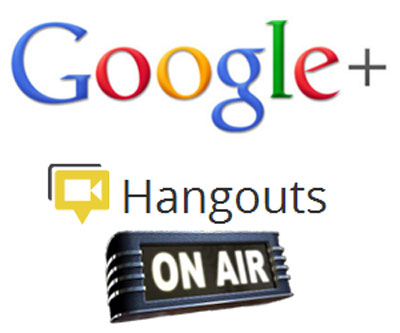 New features of Hangouts on Air described by Google are as follows:
●Broadcast publicly. By checking "Enable Hangouts On Air," you can broadcast your live hangout—from the Google+ stream, your YouTube channel or your website—to the entire world.
●See how many viewers you've got. During your broadcast, you can look inside the hangout to see how many people are watching live.
●Record and re-share. Once you're off the air, we'll upload a public recording to your YouTube channel, and to your original Google+ post. This way it's easy to share and discuss your broadcast after it's over.
●After-broadcast discussion. This function will be available in the following few weeks for users all over the world. Some Hangouts will be recommended, and the programs including Conan O'Brien, Jamie Oliver and global poverty alleviation project special events on May 10.
"Hangouts on Air" can do almost everything: holding a speech, virtual meetings, group or round table discussion or even online concert. Video blogs and podcasts can also take it as a new tool to carry out blog live broadcasting and interviewing.
Related Topics you may like:
The New Function of Google+: Photograph and Others
Google Plus Search:Third-party Search Engine of Google Plus
Google Launched iPhone Google+ Apps